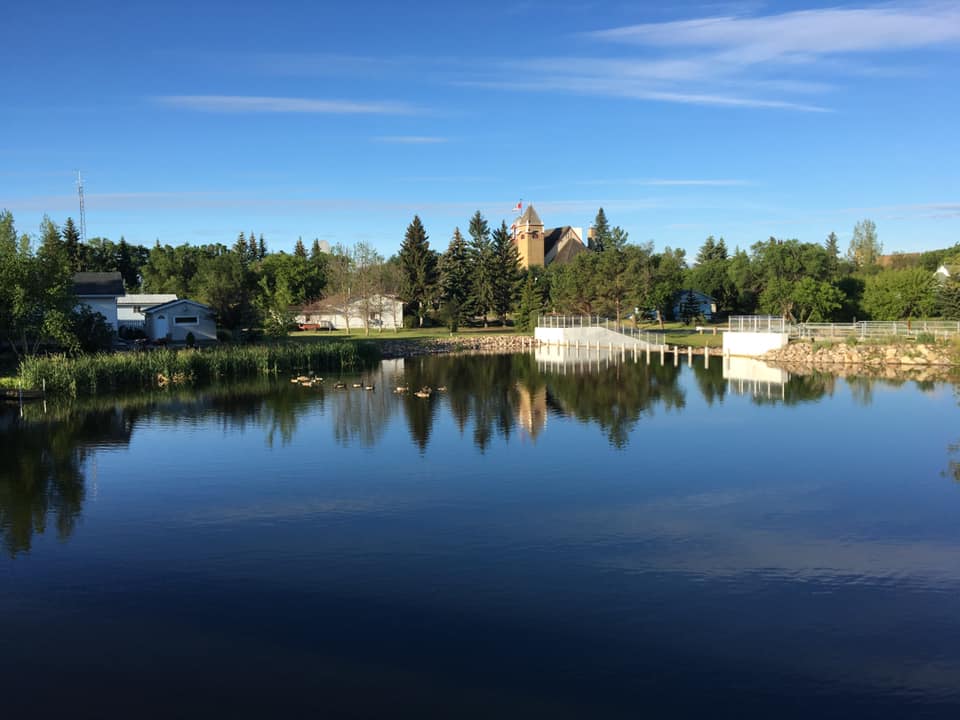 Wolseley Community Spotlight
Welcome to Wolseley, home to approximately 850 people. Located an hour east of Regina, this town is known for its rich heritage and is the smallest town in Saskatchewan with the most heritage properties second to Regina. Some of these buildings and attractions include the Town Hall/Opera House, the Courthouse, and the Fairly Lake and Swinging bridge. For entertainment and recreation, you can watch a movie at the Twilite drive-in theatre (one of the first in Saskatchewan), get involved in sports and other recreation programs at the Wolseley and District Sportsplex, join the Wolseley Curling Club or enjoy a round of golf at the Wolseley Golf Course. There is also a campground and several places to eat and stay in the community. Harrowsmith Country Life Magazine's listed Wolseley as one of ten prettiest Canadian communities and this is something you will notice while exploring the community.
Whether you are visiting or looking for a place to plant your roots, you will be welcome to Wolseley with open arms that will keep you around for a lifetime.
A local perspective
Shyla Hess is a Recreation Coordinator who lives and works in the rural community of Wolseley. Read more about her experience living and working in the small community:
Shyla Hess, Recreation Coordinator
"I am proud to be a part of the Wolseley Memorial Integrated Care Centre team in Wolseley (WMICC). WMICC is a 78 bed long-term care facility, that also offers a clinic, laboratory and X-ray services Monday through Friday."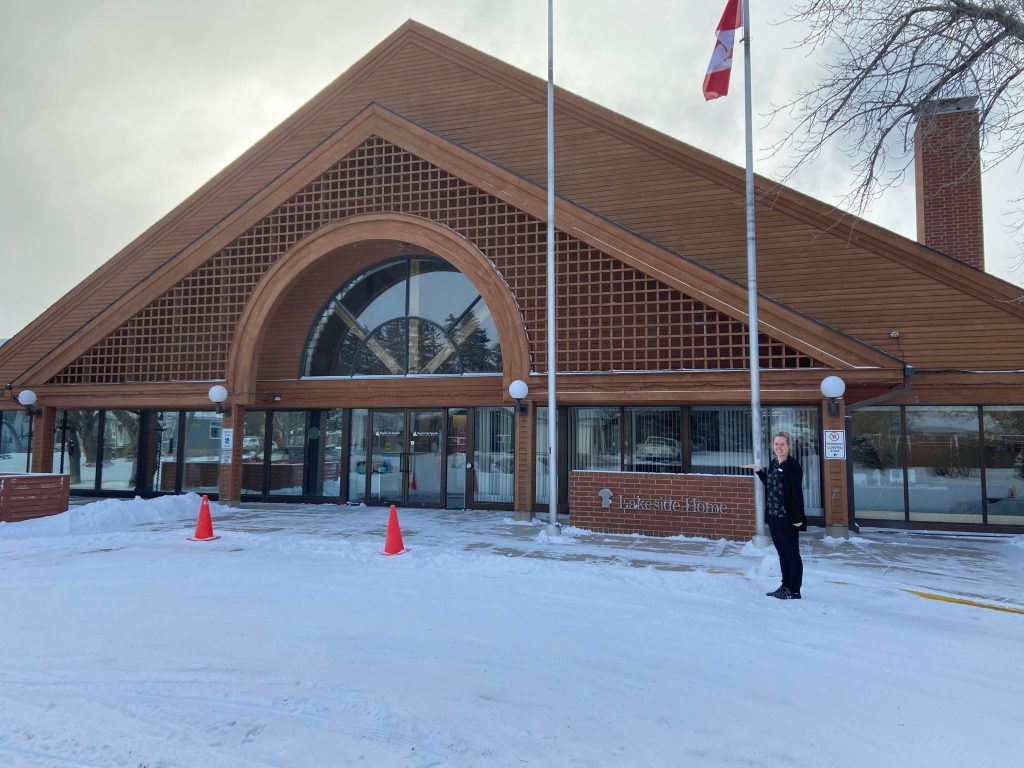 What do you do as a Recreation Coordinator?
"As a Recreation Coordinator, I have the opportunity to develop and create programming for our residents. Whether this involves an afternoon of Bingo, 1:1 walking assistance programs, FaceTime visits with loved ones, or an afternoon of carpet bowling. In doing this myself and my team learn so much more about our residents than the surface level. We learn who used to play softball in their youth as they consistently win our carpet bowling championships, who has two left feet as they jive and dance about the dining room to Johnny Cash, or who tells the best jokes as we sit and converse over a morning of coffee and current events. These are the little things that make healthcare and long-term care so rewarding as an employee."
Why do you enjoy working in Wolseley?
"Wolseley has been home my whole life, developing friendships with numerous individuals in the community over the years. To be able to remain at "home" and go to work every day while working alongside amazing coworkers & residents is something I'm very grateful for. I enjoy the family aspect of working in my small town, many of the staff here are my family and many have become family over the years. The residents hold a special place in my heart whether they were local community members, close friends with my grandparents, or just a friendly face that I get the opportunity to love and care for during my day to day job."
What do you love about living in Wolseley?
"I love raising my kids in the same little town I grew up in. The town itself is beautiful for many reasons. We are home to the Swinging bridge, Town hall opera house, a wonderful splash park for children, education for playschool through to grade 12, recently an upgraded outdoor rink as well as the Twilite Drive-In movie theatre to name a few. My family has all remained near Wolseley and I am fortunate to be able to have tight knit relationships in many areas of my life, whether personal or work related. I love the support the community holds, the warm welcomes they continue to hand out to newcomers, and the continuous strives to improve our little town."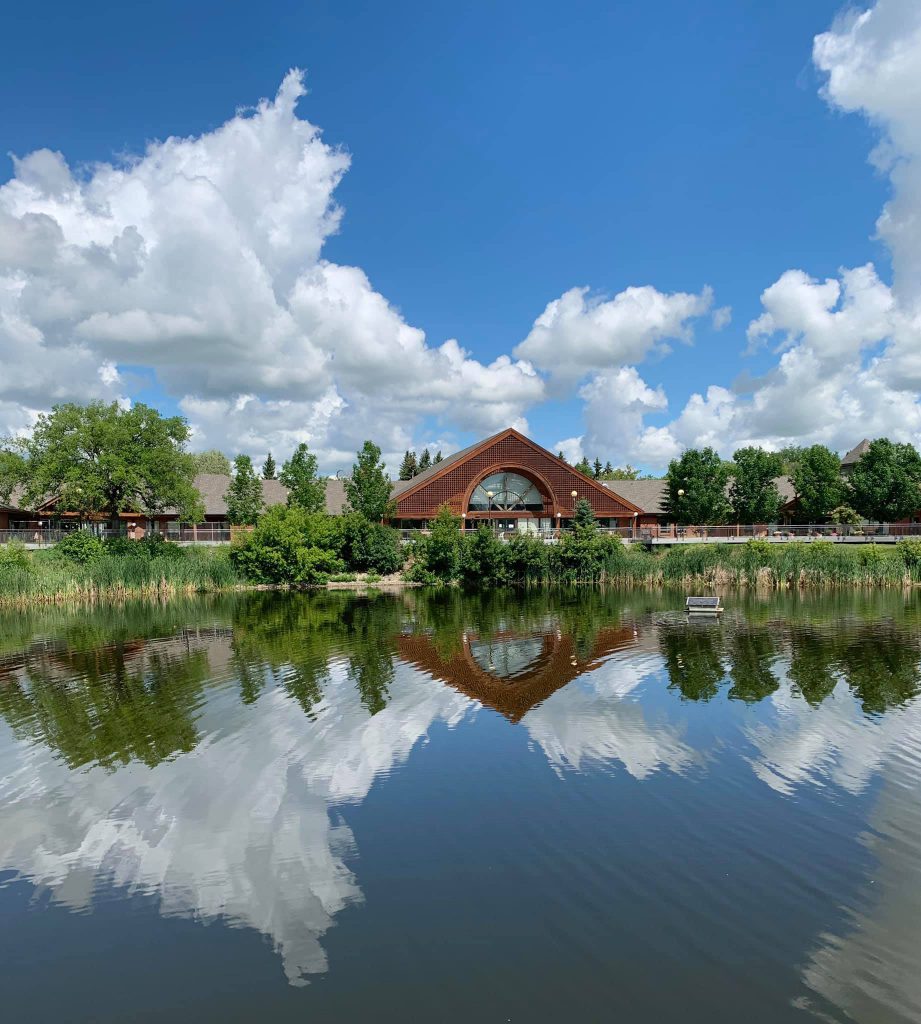 Tell us more about your career pathway. Did you work in other facilities throughout Saskatchewan or in another province?
"My healthcare career started when I was in Grade 10. In the past, I worked support services including Dietary, Environmental Services as well as Laundry. In working these departments my love for the residents grew and I decided I wanted to join the Nursing team. I worked as a Continuing Care Assistant (CCA) for roughly 8 years – when I then decided to take the Paramedic program. I received my certificate for Primary Care Paramedic, working rural Emergency Medical Services (EMS) for a few years. Following maternity leave after my daughter I found myself in Recreation to which I have grown to love. I love the doors Recreation has opened for me in developing different relationships with residents. To be a part in fulfilling the residents' emotional, spiritual and psychological needs is extremely rewarding. Working multiple areas in healthcare has really helped in recognizing the importance of teamwork and working collaboratively to ensure the best possible experience for residents. WMICC has been the only facility I have worked in and am proud to have been here for 13 years, I really look forward to the people I will serve and get to know in the next 13."
Do you have any advice for new grads looking to pursue a career in a northern community?
"Never underestimate rural healthcare/workplaces. In working EMS as well as long-term care, these physicians and healthcare team members are in situations where there may not be help or backup readily available. You have yourself and your team members. Small communities such as Wolseley have the added factor of deeper relationships and connections creating a warm, welcoming and safe atmosphere. Not only the situations you will be faced with in rural, but the people you will work alongside will teach you valuable skills, lessons and play a large role in the career you have worked towards."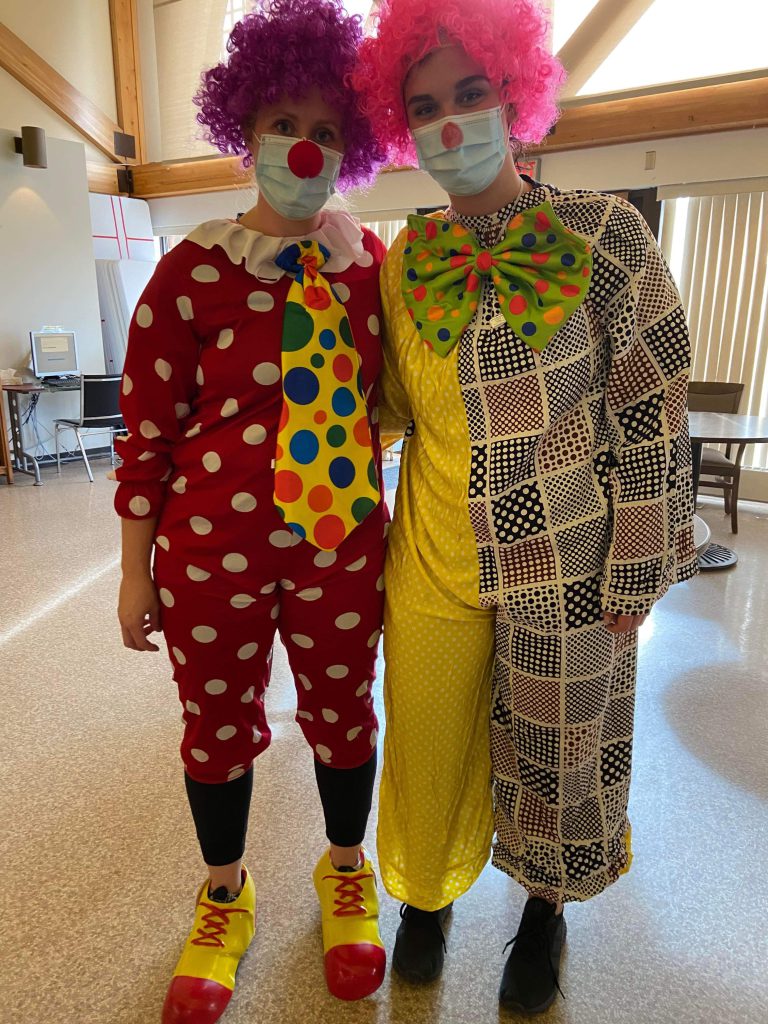 What do you love about working in healthcare?
"I love having a part in helping people. I love walking into work and seeing my residents smile or ask how my children are. Developing friendships and getting to know these people, know their stories and what makes them who they are is something I'm so fortunate to be able to do and call it a career. There are very few things in this world as rewarding."
Join the healthcare team in Wolseley
Check out current opportunities in Wolseley:
Relocation and recruitment incentives may be available based on position!
Originally published on December 2, 2022