Humboldt Community Spotlight
Welcome to Humboldt home to approximately 6,000 people . Humboldt is a vibrant and fast growing city that has a tremendous amount of community pride. Located an hour east of Saskatoon, Humboldt offers family-oriented and cultural activities including opportunities for recreation, shopping, eating out at restaurants, and attending local events.
Humboldt adopted the brand "Heart of it All" that helps to identifies the community's strengths in core industries, recreational opportunities, culture, and people.
For recreation, the Humboldt Uniplex offers an Aquatic Centre, Convention Centre for meetings and events, Fitness Centre, Curling Rink and the Elgar Peterson Arena which is home to the Humboldt Broncos (Saskatchewan Junior Hockey League) hockey team. More information can be found in the Humboldt Community Profile.
Overall, Humboldt offers the advantages of bigger cities while maintaining the core values that make a smaller community a great place to live, work and play.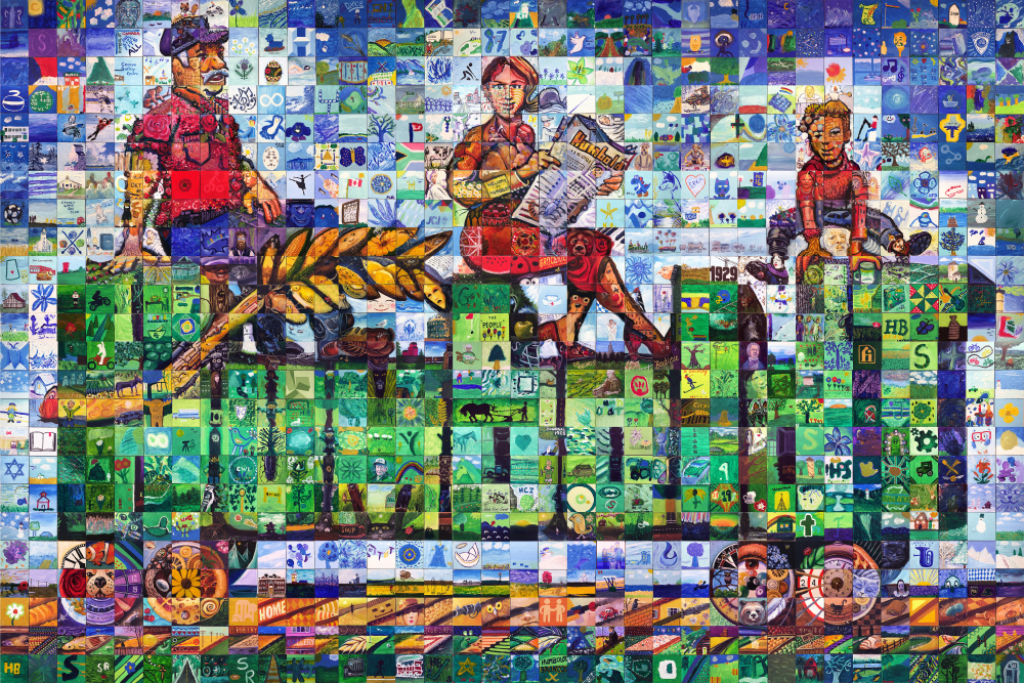 A local perspective
Jessica Jarvi is a Registered Nurse working out of Humboldt. Read more about her experience living and working in the rural community below:
Jessica Jarvi, Registered Nurse
"I work at the Humboldt District Health Complex. We are a facility that offers emergency care, acute care, day surgery, public health, home-care, physiotherapy, dietitian, mental health counselling, lab, and x-ray services. I currently work in the emergency department and the infusion clinic. Our emergency department is an 8 bed unit with an adult and a pediatric trauma room. We see a wide range of emergencies allowing for many opportunities to learn and grow professionally. We also have 5 infusion chairs where we can administer chemo-therapies, biologic medications, and blood products."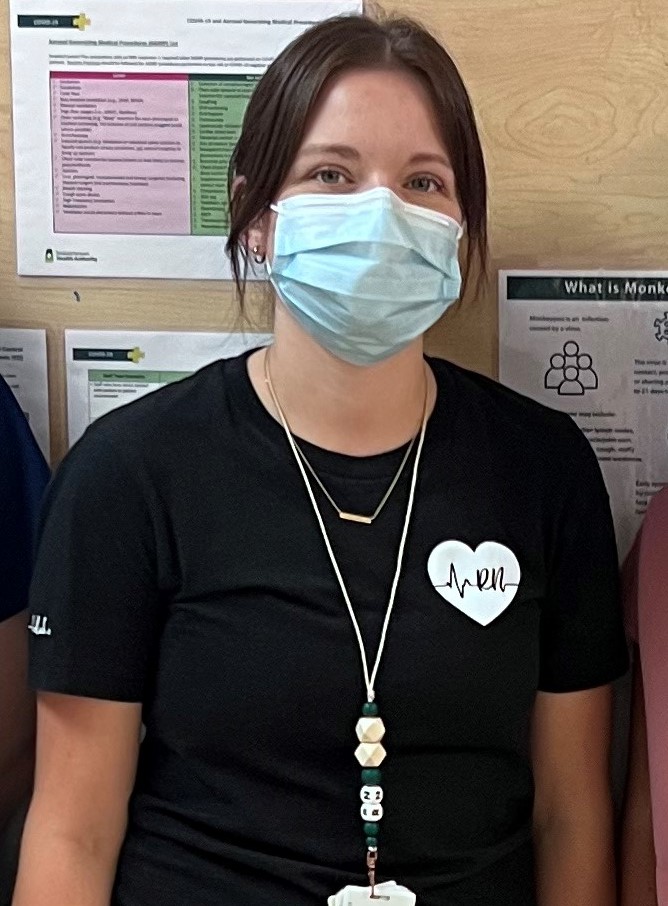 Why do you enjoy working in Humboldt?
"Since we are a rural community we work inter-professionally with multiple services. We get to know our physicians on a professional and personal level. We also work closely with our emergency service providers. This forms a tight knit group of health care professionals who appreciate the scope of each other's practice. It also fosters an environment for learning and expanding your knowledge base as a nurse.."
What do you love about living in Humboldt?
"Humboldt is where I grew up. It is where I am choosing to raise my family. There is a sense of community in Humboldt. Everyone knows and supports each other. We also have many beautiful facilities for residents to enjoy. These include an indoor swimming pool, 18 hole golf course, pickle ball courts, multiple playgrounds, a spray park, indoor and outdoor rinks, ball diamonds, 24 hour gyms, spin studio, coffee shops, and a brand new resource centre for kids and families."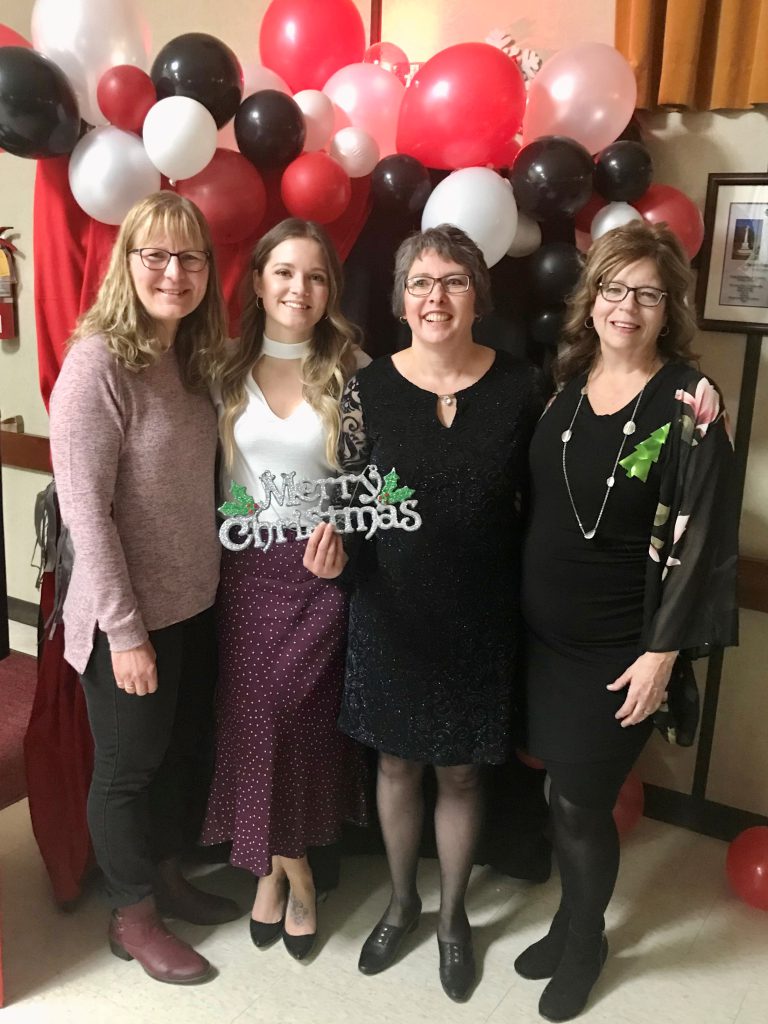 Tell us more about your career pathway. Did you work in other facilities throughout Saskatchewan or in another province?
"I received my Bachelors of Science in Nursing degree in 2015. I started my career working as a graduate nurse and eventually registered nurse on Oncology at the Royal University Hospital in Saskatoon. From there, I switched to Acute Care Pediatrics in Saskatoon. I gained a lot experience working with a wide variety of illnesses in children. My favorite specialty in pediatrics was oncology. I really loved getting to know the patients and their families, building a strong foundation of trust and respect with them. In 2018 my husband found a job in Humboldt, which eventually brought me back to my hometown. I started working in Humboldt on the acute care ward and in the emergency department. I now work full time in the emergency department, where I still get work with oncology patients receiving chemotherapy treatments."
Do you have any advice for new grads looking to pursue a career in a northern or rural community?
"Take a chance and experience rural nursing. In many situations, you are the first stop for extremely acute patients. You have to act as the code team, respiratory therapist, physical therapist, social worker, and nurse. This provides an opportunity for tremendous learning experiences. It allows you to grow as a nurse in both your skills and your knowledge exponentially. That is not the kind of experience you get in an urban centre."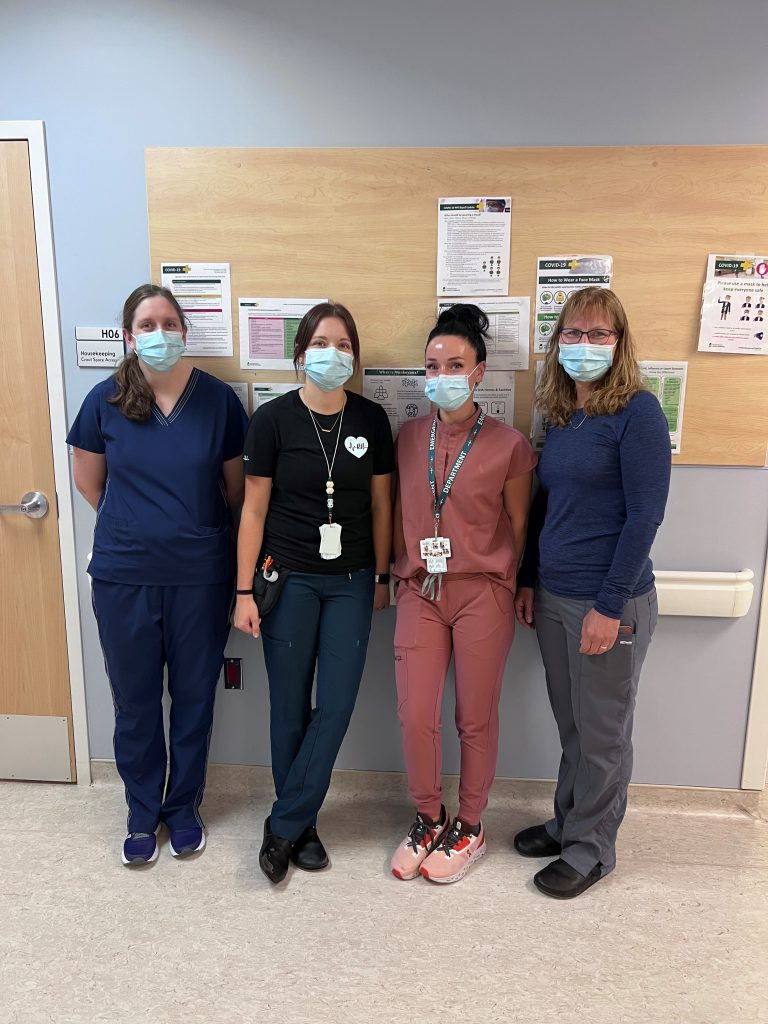 What do you love about working in health care?
"I love making a difference for people. I love being able to care for people at their most vulnerable stages and help make navigating their illnesses easier for them. It is overall a very fulfilling and rewarding job."
Join the healthcare team in Humboldt
Check out current opportunities in Humboldt:
Relocation and recruitment incentives may be available based on position!
Originally published on October 7, 2022