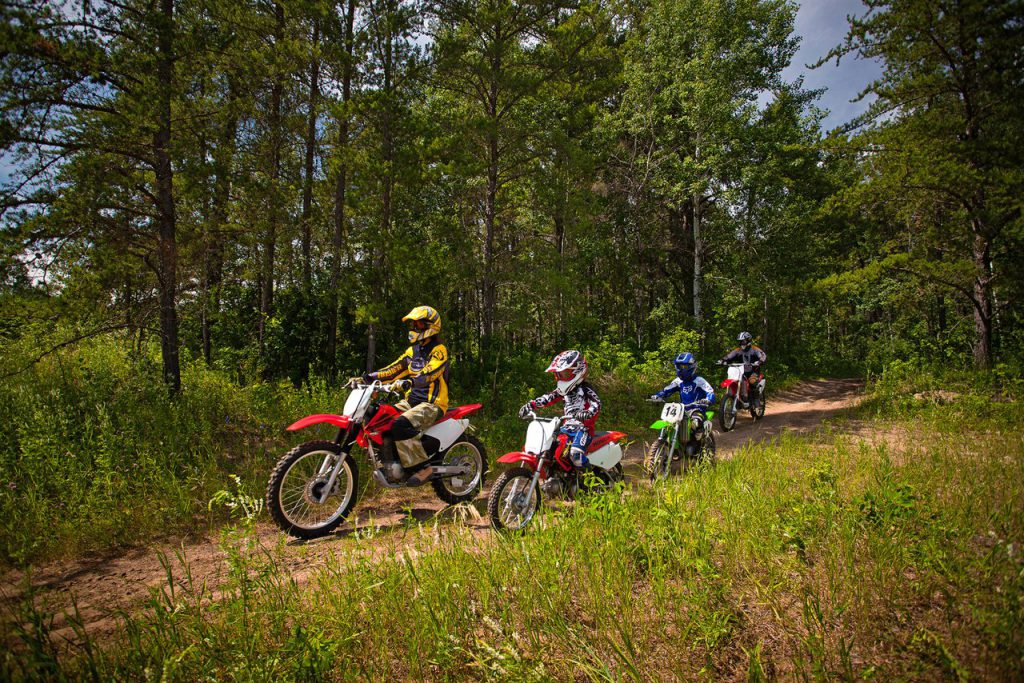 Esterhazy Community Spotlight
Welcome to the town of Esterhazy home to approximately 2,300 people. Located an hour south of Yorkton and 30 minutes west of the Manitoba border, Esterhazy is a community that is prosperous due to the strong industrial economy driven by the mining and agriculture industries. The community is also a major service centre for the area and offers more than 80 categories of local and national franchise businesses. It also serves as a hub for public services such as health care and education.
For recreation, Esterhazy has several parks including a regional park for camping and family gatherings. For centres, the Boreen Centre is a large hall used for community and personal events, the Mackenzie Aquatic Centre offers swimming lessons and other activities. The Dana Antal Arena offers winter sports and activities such as hockey and figure skating. A popular tourist attraction is touring the Saskatchewan Potash Interpretive Centre that features interactive displays showcasing the vital and vibrant history and advancements in technology linking a mineral and prairie culture.
Overall, Esterhazy offers the rural advantages of smaller towns but also the career opportunities of bigger city centres due to its strong resource-based economy. This combination not only provides a higher quality of life but it also provides you and your family the opportunities to grow and thrive.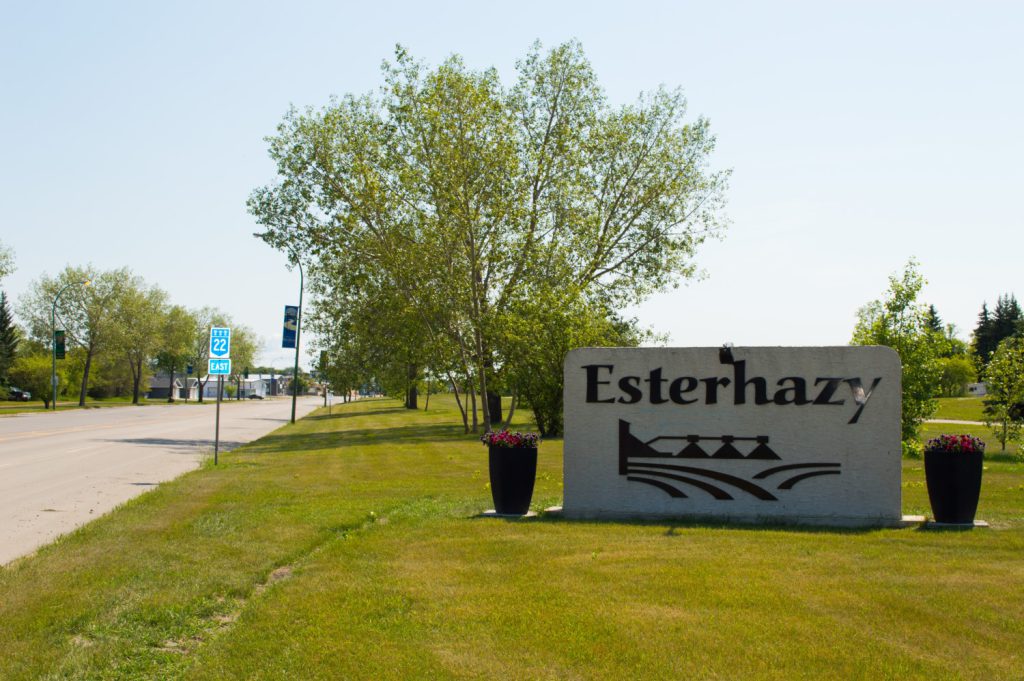 A local perspective
Twyla Babyak is a Medical Radiation Technologist working out of Esterhazy. Read more about her experience living and working in the rural community below:
Twyla Babyak, Medical Radiation Technologist (MRT)
"I work at St. Anthony's Hospital in Esterhazy. Our facility offers a variety of healthcare services including acute care beds, emergency rooms, lab, diagnostic imaging, and physio therapy. There is access to a visiting dietician, palliative care nurse, and various counsellors. Also within our building is Public Health, Home Care office and Emergency Services (EMS). My department is known by many names such as Diagnostic Imaging, Medical Imaging, or Radiology; however, the most common name is X-ray. We have both Medical Radiation Technologists (MRT) and Combined Lab and X-ray Technicians (CLXT) in this department. We provide and manage general x-ray exams and ECG's for emergency situations and daily bookings."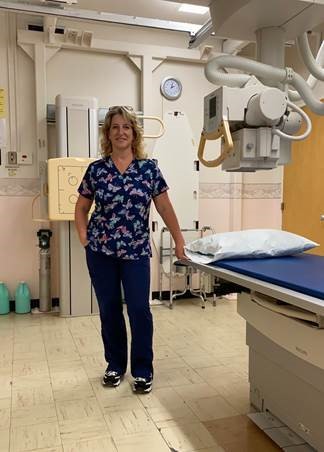 Why do you enjoy working in Esterhazy?
"I have experienced working in larger facilities in Regina, and clinics in Saskatoon early in my career. However, there are many reasons why I chose Esterhazy to be where I built my career. St. Anthony's is a small hospital, where each working day is different. With Esterhazy's unique mining and farming community, you never know what you will be managing. You work closely with other departments, such as nursing, lab, and so much more. With the smaller number of staff, you get to know coworkers better and work side by side with other professions, closer than you would in bigger centres. All staff must work together to provide the best care for patients. Being in the smaller community many of the patients feel safe knowing who is taking care of them, giving them the peace of mind that they are in good hands. The best part is being closer to family and even being able to work alongside family."
What do you love about living in Esterhazy?
"I have experienced many small towns and cities throughout my life, and I have come to realize small towns have large hearts. I have lived in Esterhazy 34 years, and there are many reasons why my roots grow deep here. My family moved to Esterhazy in 1985, and after experiencing other places I chose to start my own family here and raise my kids in Esterhazy. For our small town there are a wide range of services that are here, such as the recreation facilities like the Rink, Pool, Golf Course, Walking Trails, and the Cross-Country Ski Trails. However, there are lots more events that can draw attention. With a smaller community there brings a shorter commute and a slower calm pace, compared the hustle in the city. While some people in the city might have to wait for construction and traffic, I wait for moose and wildlife to cross the road."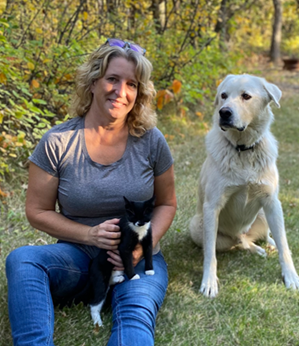 Tell us more about your career pathway. Did you work in other facilities throughout Saskatchewan or in another province?
"I chose X-ray as my career based on an experience I had in the x-ray department after a skiing injury while I was in high school and thought it would make an interesting career. I started school in 1990 and took the Medical Radiation Technologist program at the former SIAST (now known as Saskatchewan Polytechnic). As previously mentioned, I briefly worked at a couple other facilities early in my career but I found myself moving back home to Esterhazy and starting work at St. Anthony's hospital as a MRT. I have been an X-ray Technologist for 30 years and I love my job. I can't think of anything I would have liked more. What makes my career choice even better is the close and friendly staff I have worked with over the years."
Do you have any advice for new grads looking to pursue a career in a northern or rural community?
"Advice that I can provide future students before going into either the Medical Radiation Technologist (MRT) program or the Combine Lab and X-ray Technology (CLXT) program is to volunteer or job shadow at your local hospital. By taking a role here you can build independence, gain good insight to how rural sites really function, get to work close with other departments and understand all aspects of how a hospital functions and what it takes to make a hospital run smoothly. For current students of the CLXT program, if you don't know where you want to work, apply for a portion of your practicum to a rural hospital. The skills you gain in school are great, however the experience you get at a small rural hospital is priceless. Working as the only tech in a small centre can be scary but being close with your coworkers you have the other professionals to help you out. This makes the smaller centres not so scary and will help build confidence for yourself while also getting to experience small community living."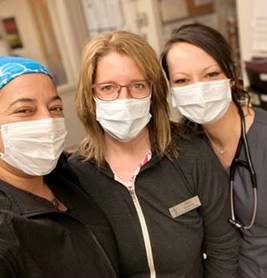 What do you love about working in health care?
"What I love most about my job is you are continually learning new things, working alongside other great professionals and being able to help people. There are so many rewards in healthcare that create a fulfilling career, whether it is knowing the comfort you can provide to someone in a scary time of their life to help them feel safe, or the sense of pride when able to help find a diagnosis for someone who has been struggling."
Relocation and recruitment incentives may be available based on position!
Originally published on October 21, 2022