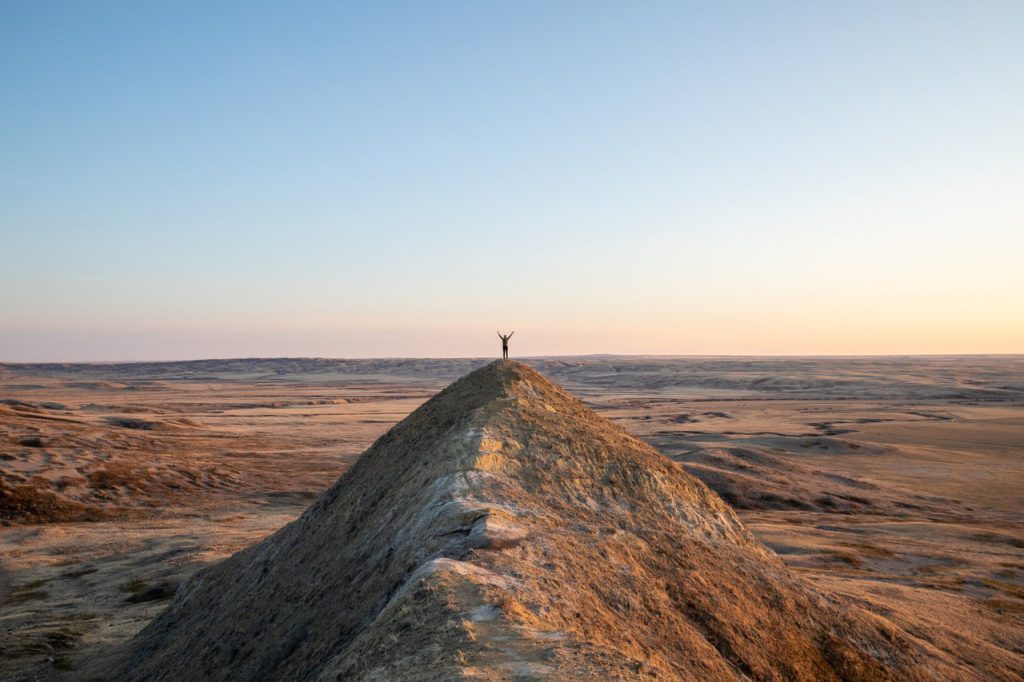 Swift Current Community Spotlight
Welcome to the city of Swift Current, home to approximately 17,000 people. Located in southwest Saskatchewan, this small city has everything you need and more!
For sports and recreation, the city has a variety of facilities and sports programs for you take advantage of. The Swift Current Broncos a semi-pro hockey team in the Western Hockey League (WHL) play out of the ~2,800 seat Credit Union iPlex and provide consistent entertainment during the WHL season. The city also has many walking trails, baseball diamonds, parks, golf courses, community programs and is in close proximity to Saskatchewan Landing Provinical Park as well as the Cypress Hills which is home to amazing scenery and other recreational activities.
For arts and culture, the city has the Swift Current Museum, Art Gallery of Swift Current, and the Swift Current Library. The city also hosts the Windscape Kite Festival (image below), which is the largest festival of its kind in Western Canada. The Lyric Theatre, located in the downtown core, was built in 1912 and is Saskatchewan's oldest operating theatre. You can learn more at Tourism Swift Current!
Overall, Swift Current has the advantages of a big city centre and a strong sense of community present in small town Saskatchewan, allowing you and your family to enjoy a high quality of life.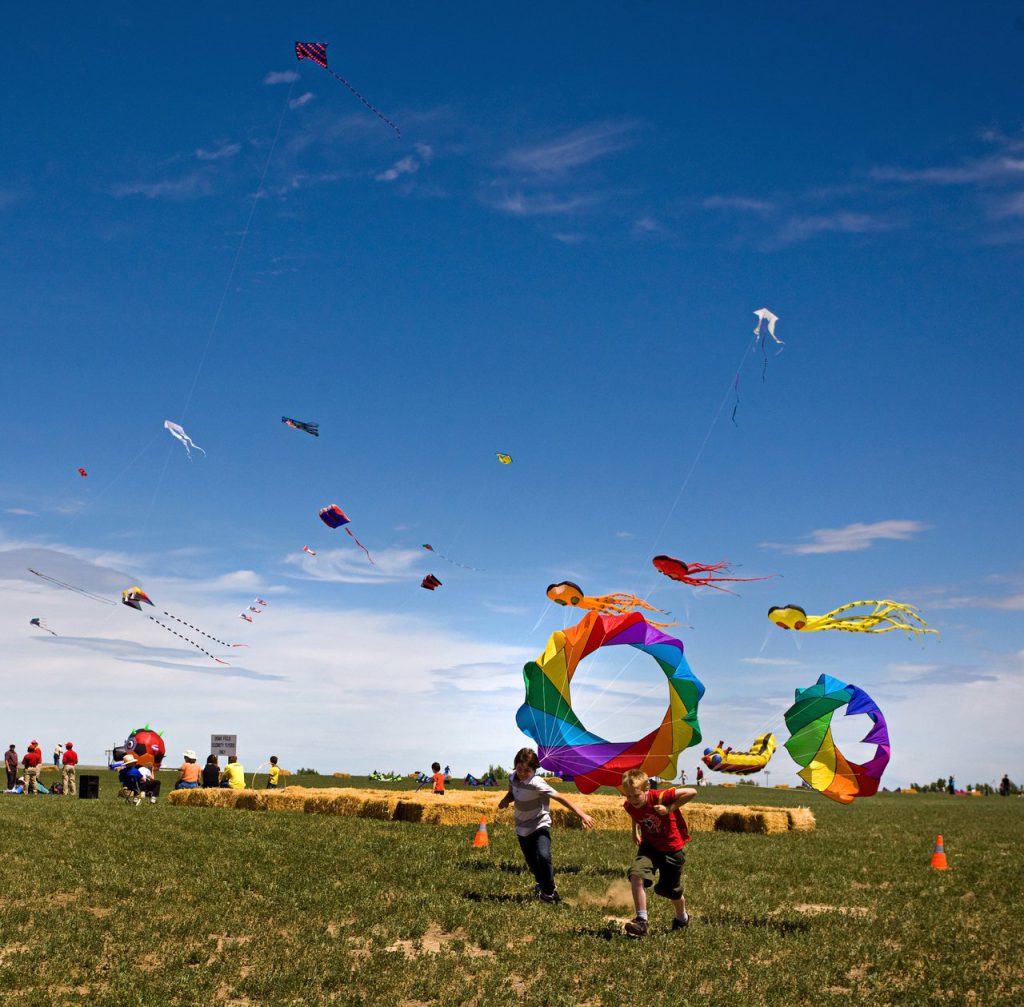 A local perspective
Charlene Patterson is a Physical Therapist who practices out of Swift Current. Check out her perspective of living and working in the rural community:
Charlene Patterson, Physical Therapist (PT)
"I work in homecare in Swift Current, Clover House which is in the Meadows and I travel to Herbert every two weeks to provide physical therapy services there. Clover House is in our Longterm Care facility but is a special house where we have increased therapy services for people who are convalescing, we also have designated palliative care beds in that house. Swift Current Hospital provides all health care services and Herbert has temporary care beds as well as lab and x-ray services"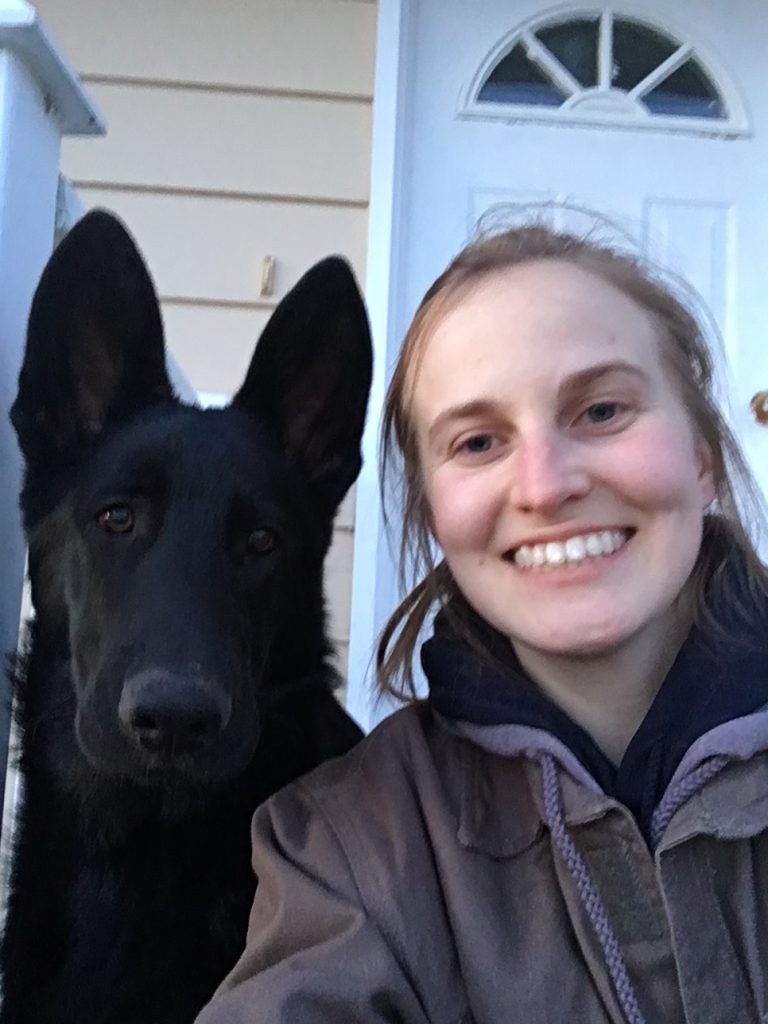 What healthcare services do you provide?
"As a Physical Therapist, I provide assessment and treatment plans for people with varying mobility concerns. In homecare, I provide a lot of exercise programs to help people with balance and strength so they are able to live independently at home as long as possible. In clover house/Herbert, I see people who need some extra therapy support after a recent illness or change in health status. I attempt to optimize their mobility to help them return to their previous living arrangement if possible. Examples are people falling and having a fracture- then having to navigate their lives with a walker or cane for a while. Helping them get back some strength and confidence to get back home."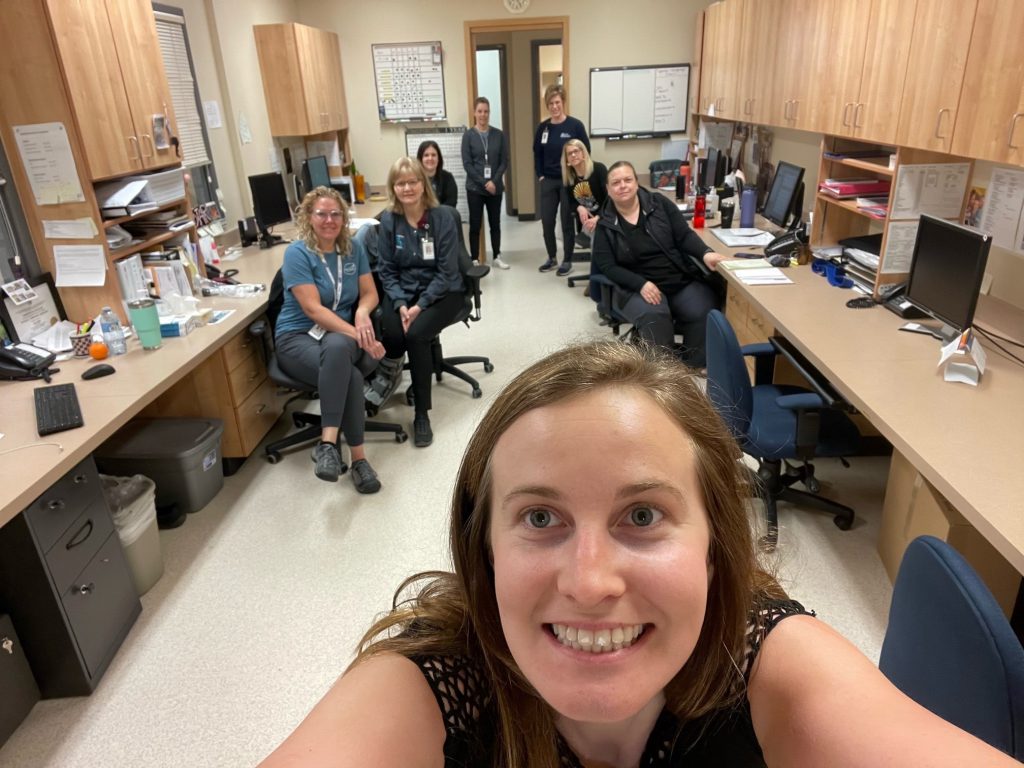 Why do you enjoy working in Swift Current?
"I grew up in the small town of Foam Lake Saskatchewan and always knew I wanted to return back to a small city/rural area. Working in a smaller city I've had the opportunity to go work out in rural communities which remind me of home. I enjoy working in a small city and getting to know my clients and their families. We get to know our clients and their families well and they get to know us! Saskatchewan has a large farming community, I grew up on a farm and still have a few animals on my acreage. I enjoy talking with many of my clients about agriculture in our province."
What do you love about living in Swift Current?
"I live just south of Swift Current on an acreage so I enjoy spending time outside with my husband, cows/chickens/dogs/cats and I have lots of space for veggie and flower gardening. I enjoy going to watch our Swift Current Broncos hockey games, going hiking to the landing in the warmer months and coaching beach volleyball in Swift Current. We have an awesome park on the south side of the city with disc golf/volleyball/tennis courts. It is a busy is the summer time and great to see people out and active in our community. Lots of opportunity in and around swift current to get out and enjoy the great outdoors!"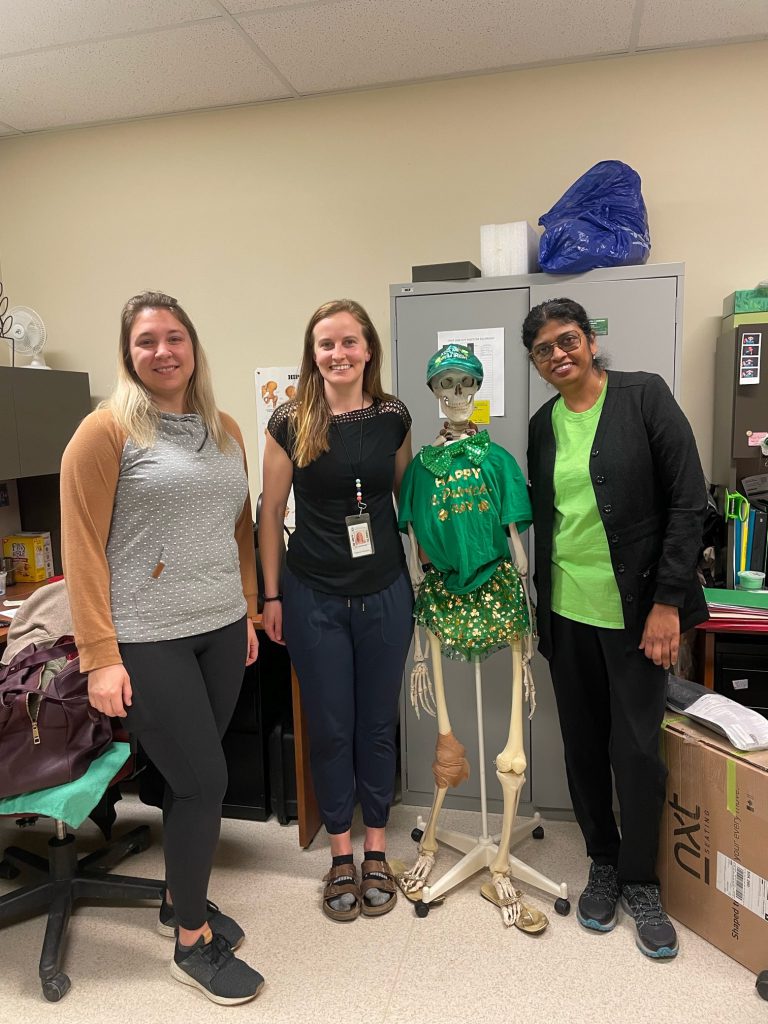 Tell us more about your career pathway. Did you work in other facilities throughout Saskatchewan or in another province?
"I completed my physical therapy schooling in Saskatoon which gave me the opportunity to do various student placements throughout the province- Moose Jaw, Yorkton, Melville, Regina, and Swift Current. I recognized at that time that I wanted to practice in a smaller population area. My partner lived in Swift Current, so after I finished school I worked in a private practice clinic in Swift Current and then transitioned into working for the Saskatchewan Health Authority in Swift Current. I have been working in my current position since August of 2019."
Do you have any advice for new grads looking to pursue a career in a northern or rural community?
"Moving to a new city can seem like a daunting task but I think small cities can give a person a greater sense of community if you choose to get involved. You will have many opportunities to see a variety of clients in your practice and you will get to know the people you work with very well. Reach out to other therapists or managers in smaller communities if you are interested. There are often opportunities when seeking rural employment that you cannot get in Regina/Saskatoon."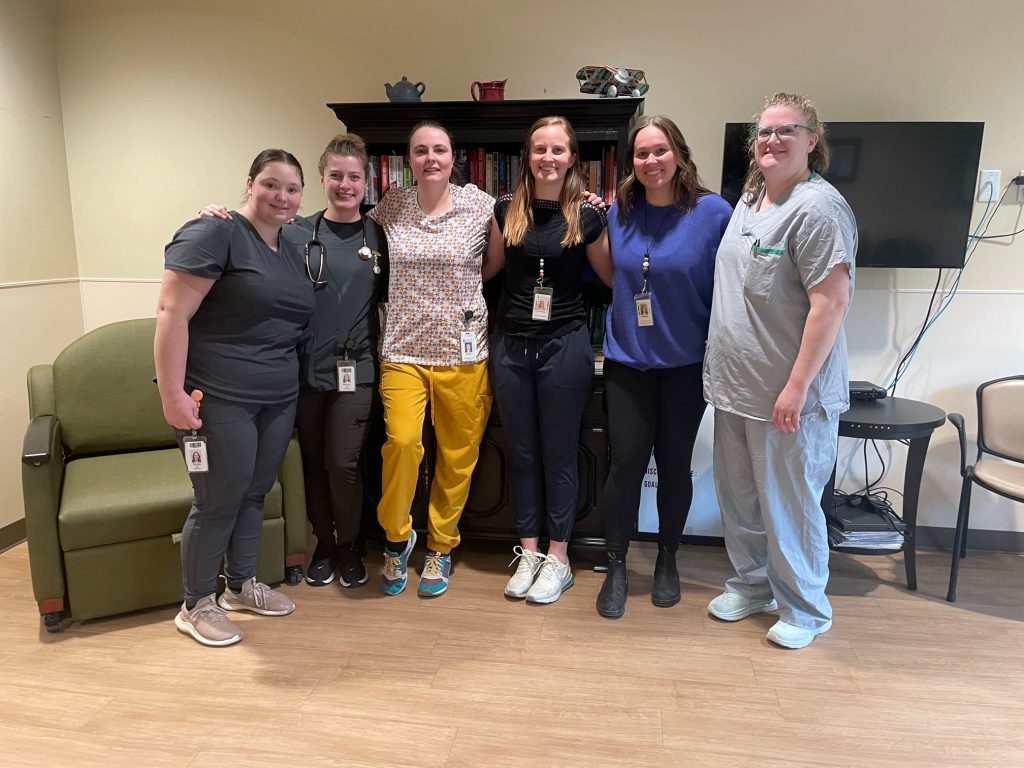 What do you love about working in health care?
"I love working with my colleagues in the therapy team. I work with a group of excellent people who care about each other and the clients that we serve. We support each other in the hard times and in the happy times. Some of my coworkers are now great friends of mine! I have always enjoyed working in larger multi-disciplinary teams as well- learning from others with education backgrounds that are different from mine. In all the settings I work in, I work with a variety of professionals- Continuing Care Assistants (CCAs), nurses, Occupational Therapists (OTs), Speech Language Pathologists (SLPs), Physical Therapists (PTs), therapy assistants, Respiratory T\therapy, Recreation therapy, dietitians, social workers and physicians. I enjoy problem solving issues together and collaborating together to improve our patient care. Everyone has a slightly different perspective I truly feel we do our best work when we do things together and the process of working together has always been fun for me!"
Join the healthcare team in Swift Current
Check out current opportunities in Swift Current:
Relocation and recruitment incentives may be available based on position!
Originally published on April 28, 2023