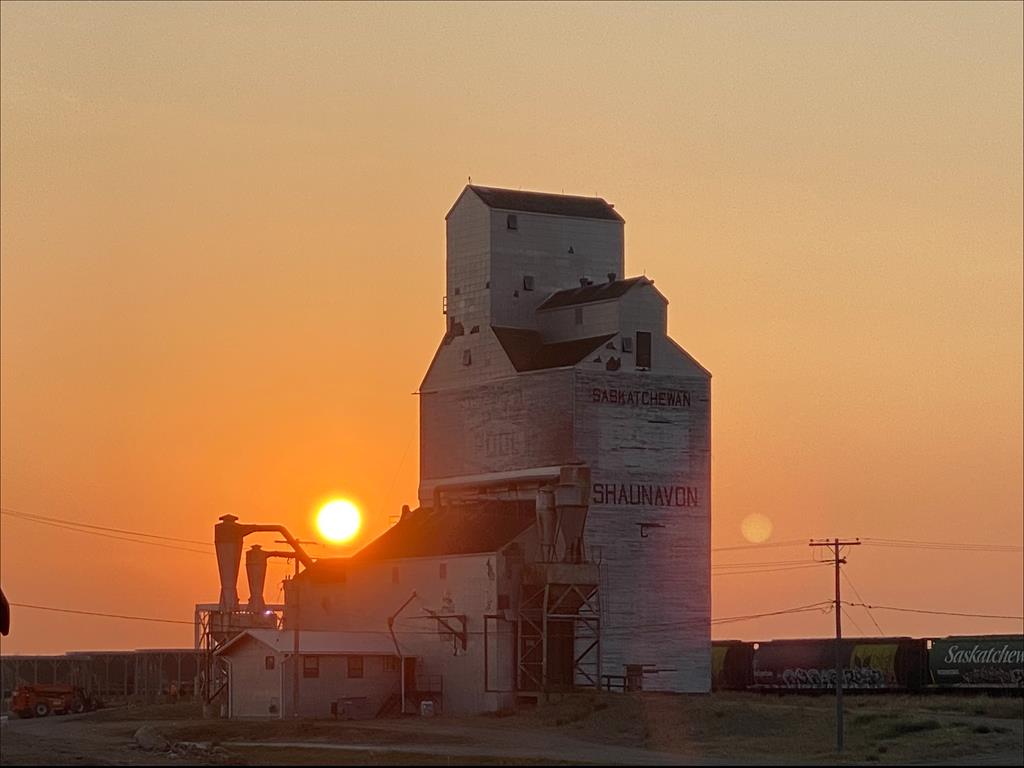 Shaunavon Community Spotlight
Welcome to Shaunavon which is located in southwest Saskatchewan. Home to approximately 1,700 people, this small town is conveniently located close to some of the best recreation areas the province has to offer including the Cypress Hills, Lac Pelletier, Grasslands National Park, T. Rex Discovery Centre, the Great Sand Hills, and more.
For recreation, Shaunavon offers the Braydon Coburn (local NHL player) outdoor rink, baseball diamonds, several parks, the Wickenhesier Centre (named after women's hockey player Hayley Wickenheiser) which offers indoor hockey, curling rink, multi-purpose room and more. The community also has a golf course, several recreational programs such as drop-in pickleball and senior fitness programs. Finally, there are several opportunities for kids sports programs such as hockey, baseball, dance and kids camps.
See the Town of Shaunavon Community Profile for more information!
A local perspective
Breanna Miller and Carol Dahl are two healthcare workers who live and work in Shaunavon. Read more about their experience living and working in the community:
Breanna Miller, Registered Nurse and Carol Dahl, Environmental Services Worker (ESW) and Continuing Care Assistant (CCA)
"We both work at the Shaunavon Hospital and Care Centre where emergency services, Long-term Care, Public Health, home and primary health care services are provided"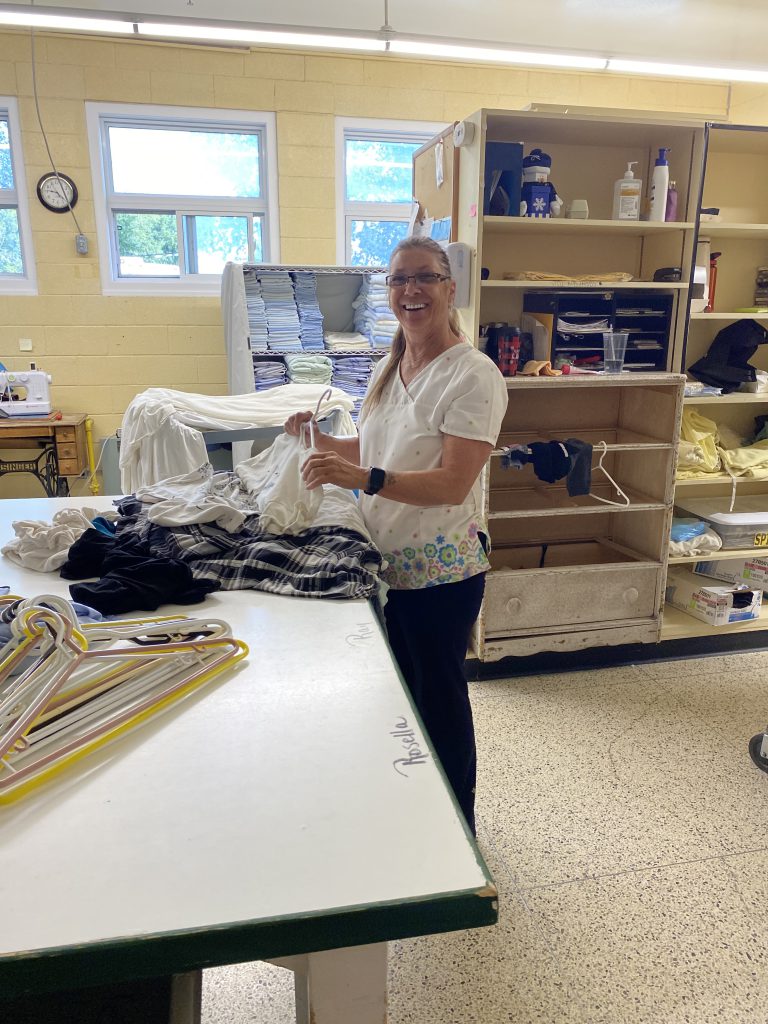 What healthcare services do you provide?
"As an Register Nurse, I provide care in the Emergency Department as well to Long-term Care. In a rural facility, RNs typically provide care in multiple areas where needed." – Breanna
"As an ESW/CCA, I provide housekeeping services and other care services for our residents such as giving lunch to residents, walking with residents and just making sure to go above and beyond to care for them." – Carol
What do you love about living and working in Shaunavon?
"Working in a rural hospital such as Shaunavon we are the first point of contact for people in the community seeking emergency services. Being able to assess patients, educate them and assist in their treatment plan is very rewarding. Shaunavon is a small, friendly and welcoming community which offers many different resources and attractions in the area." – Breanna
"Love the people, love the residents, love being an advocate for the seniors in our home. Quiet, how nice everyone is, love my garden, love listening to the cows. My entire family lives here and there is always something to do!" – Carol
Tell us more about your career pathway. Did you work in other facilities throughout Saskatchewan or in another province?
"Took my nursing degree at Medicine Hat College where after convocation I worked Shaunavon as well at Cypress Regional Hospital in Swift Current on a Medical/Surgical unit." – Breanna"
"Never worked in Healthcare prior but love it. Now I work in Eastend Wolf Willow Long-term Care as well casually." – Carol
Do you have any advice for new grads looking to pursue a career in a northern or rural community?
"My advice for new grads would be to start at an urban center on a medical/surgical unit to gain experience and strengthen their critical thinking and skill set. After a couple years, most definitely work and experience rural nursing as you get a sense of closeness to the community as well as gain a great deal of autonomy and independence." – Breanna
"Have to look at seniors in the facility as your own family. No matter where you work you have a voice." – Carol
What do you love about working in healthcare?
"By helping out many individuals everyday with health related concerns and making a positive impact on their lives." – Breanna
"Caring, loving, and the attachments you grow for the residents you care for every day." – Carol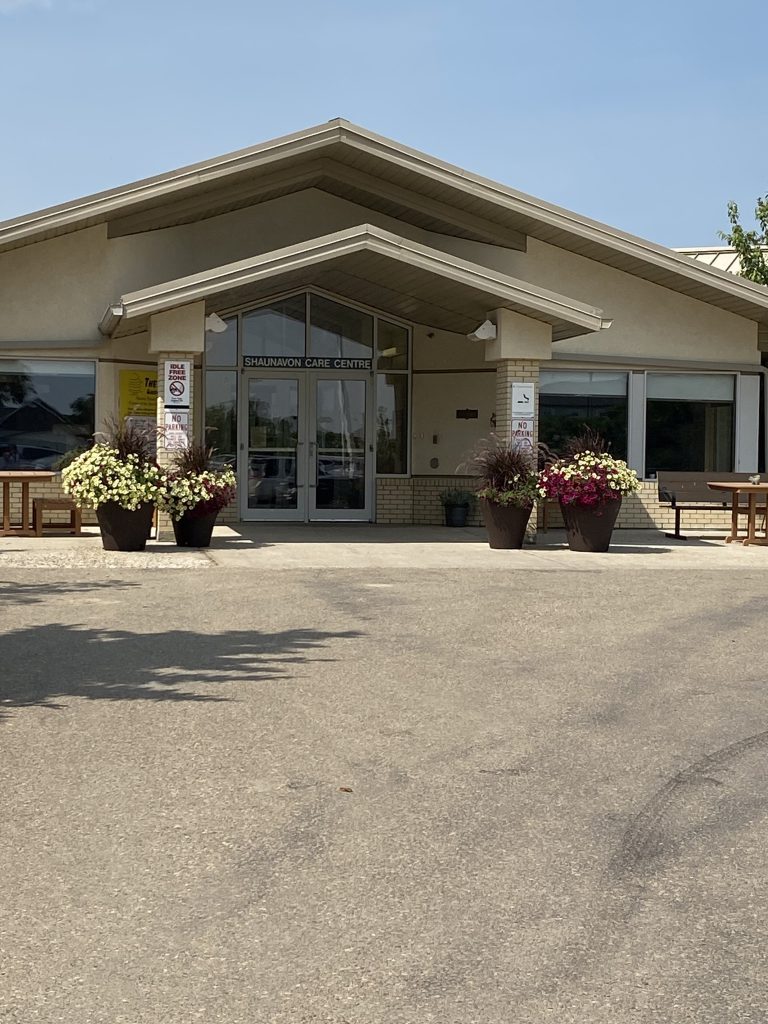 Join the healthcare team in Shaunavon
Check out current opportunities:
Relocation and recruitment incentives may be available based on position!
Originally published on July 28, 2023