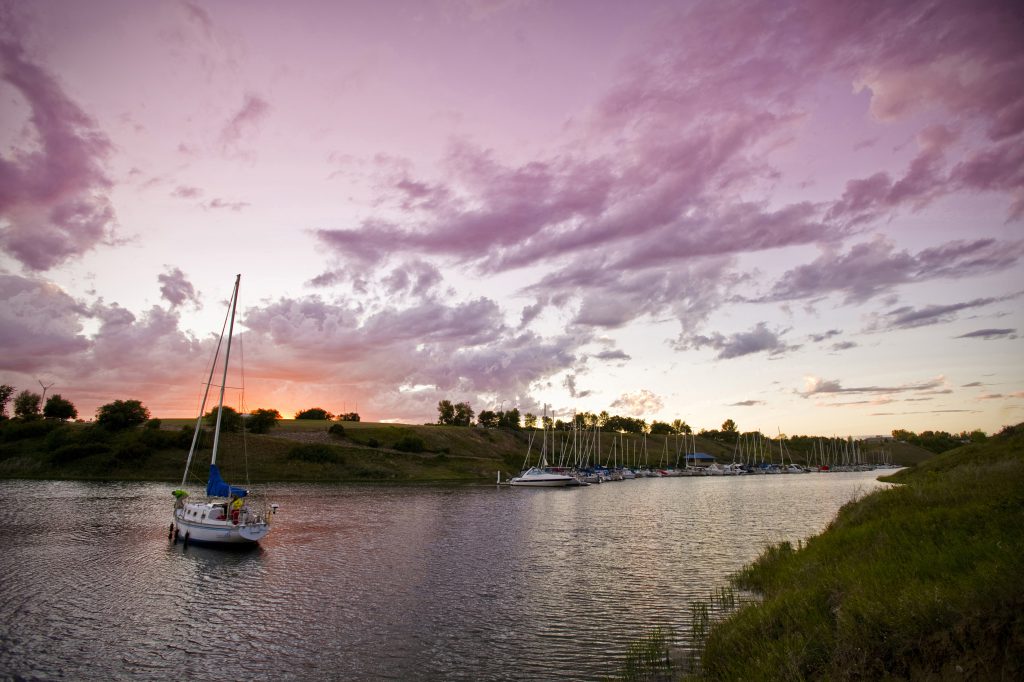 Outlook Community Spotlight
Welcome to Outlook! Located near the banks of the South Saskatchewan River and home to approximately 2,300 people, the town of Outlook is a safe, affordable, friendly community boasting amenities for all ages and interests.
Outlook has many ways to promote a healthy lifestyle including an outdoor pool, golf course, recreation centre for hockey, gymnastics and other sports and a regional park for camping and hiking. Tourist attractions in the area include the regional park, the Big Orange Bridge (BOB), Dakota Dunes Casino and the Gardiner Dam Spillway.
Overall, Outlook provides an amazing rural lifestyle and experience for all.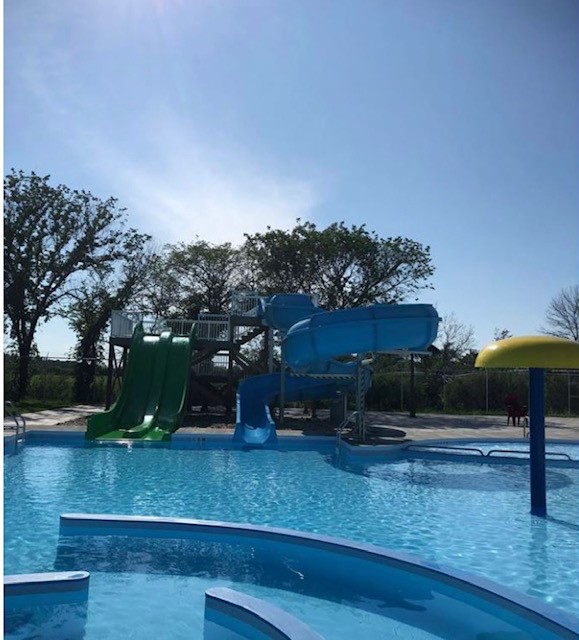 A local perspective
Shari Brenner is a Licensed Practical Nurse who lives and works in Outlook. Check out her experience below:
Shari Brenner, Licensed Practical Nurse
"I work at the Outlook Health Care Facility. We are an integrated facility that includes emergency, acute care, long-term care, lab and diagnostic imaging, emergency medical services and many community programs. These services include home care, occupational therapy, physiotherapy, mental health and addictions, dietitian, primary health care, foot care, speech language pathology/autism services and adult and child/youth counselling. We are also very fortunate to have our Medical Clinic in the same building."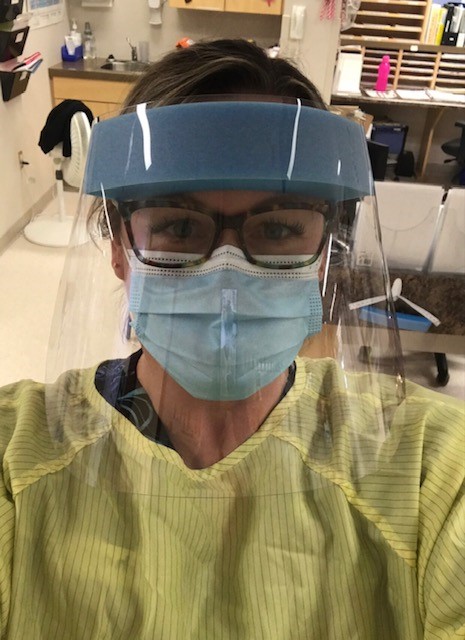 Why do you enjoy working in Outlook?
"I enjoy working in Outlook for a variety of reasons; logistics probably being my favorite as I only have a 3 block commute to work and not to mention the less expensive cost of living compared to the city. We are blessed with a newer built facility; my favorite part being the large private patient rooms and the beautiful palliative room with a family suite. With Outlook being able to offer a variety of services within our facility we are fortunate to be able to work alongside many other disciplines and develop close relationships with not only nursing but other departments as well. In a community the size of Outlook (population approx. 2400) you are able to work in a place where everybody knows your name."
What do you love about living in Outlook?
"Outlook is a beautiful community alongside the South Saskatchewan River boasting the Outlook Regional park and the Riverview Golf Course. Across town you will find the Jim Kook Recreation Complex for hockey, figure skating, bowling alley, gymnastics, curling and archery and surrounded by sports grounds and the beautifully new Van Raay & Community Swimming Pool. Within walking distance from the school is a community daycare. Outlook is only a short drive to Diefenbaker lake, a short drive to Saskatoon and of course access to community healthcare. I also love the convenience of having numerous local stores to shop in; groceries, clothing, lumber, banking, restaurants, etc."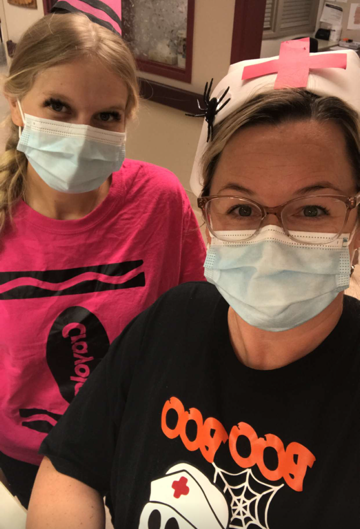 Tell us more about your career pathway. Did you work in other facilities throughout Saskatchewan or in another province?
"I began nursing in 2011 and have worked in many communities with healthcare facilities such as Kindersley, Eston, Dinsmore, Rosetown, Outlook as well as a stint at St. Paul's Hospital in Saskatoon. I am currently full-time in Outlook in both acute care and long-term care."
Do you have any advice for new grads looking to pursue a career in a northern or rural community?
"Well there is definitely something to be said about working rural; I like to say you get a taste of everything. Unlike bigger centres where you may work on specialty floors, rural gives you a mixture of multiple specialties all in one shift some times. You are never sure what will walk in the door next, so you get to apply a broad range of critical thinking skills. Some advice I would give if you are planning to pursue a career in rural is to take in all you can during rural preceptor ships so you can get a real visual of what it is like. Spend summers as a student working as a Continuing Care Assistant in long term care where you can gain hands on experience. Take a chance in rural and you will likely find joy in the personal touches a small town community offers."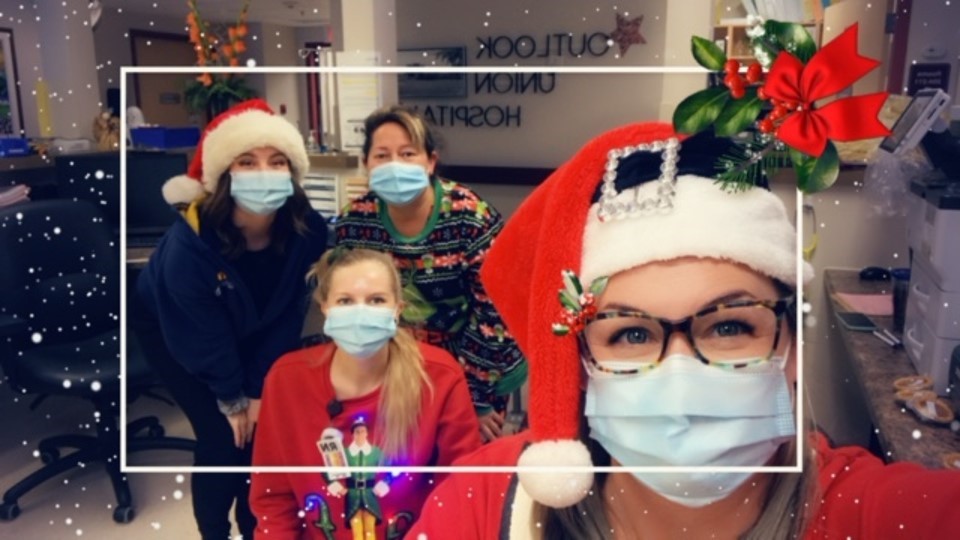 What do you love about working in health care?
"I had always dreamed of being a nurse; the feeling of joy when you know you have given your best to someone in a time of need. I love the adrenal of some situations and the critical thinking on my feet.
I love that I can come home from work and know I made a difference in someone's life and quite often that they have made a difference in mine."
Relocation and recruitment incentives may be available based on position!
Originally published on November 4, 2022