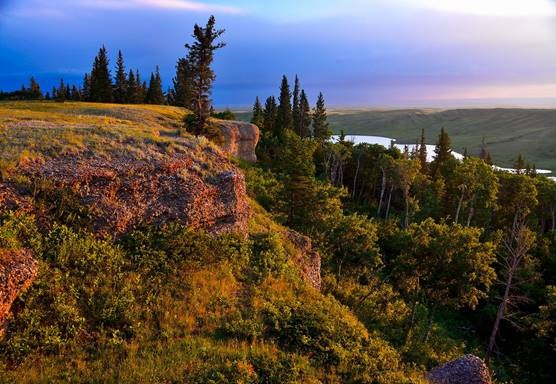 Maple Creek Community Spotlight
Welcome to Maple Creek home to approximately 2,500 people. This community is well known for its strategic location in the Cypress Hills area and provides reasonable distance to many urban centres. The community's climate is also warmer on average compared to other communities in Saskatchewan.
Maple Creek has a variety of recreation and leisure opportunities including walking trails, parks, swimming pool, golf course, spray park, community centres and more. The Cypress Hills area also provides a unique experience for outdoor enthusiasts who love to hike and enjoy scenic views.
Maple Creek has a very diverse population and is culturally vibrant. The community plays host to several annual festivals and culture events and is proud of its rich heritage.
To learn more about Maple Creek, see their latest Guide for Living. Overall, Maple Creek has everything you need and more to live a high quality of life.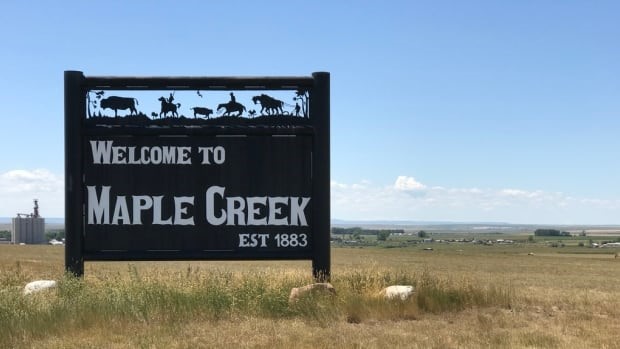 A local perspective
Marianne Gordon is a Registered Nurse working out of Maple Creek. Read more about her experience living and working in the rural community:
Marianne Gordon, Registered Nurse (RN)
"I work at the Southwest Integrated Healthcare Facility in Maple Creek where we provide Primary Healthcare Clinic, Home Care, Physio/Occupational Therapy, Community (Public) Health, Long Term Care, as well as Hospital and Emergency Services. Our facility benefits from three physicians and two nurse practitioners providing care."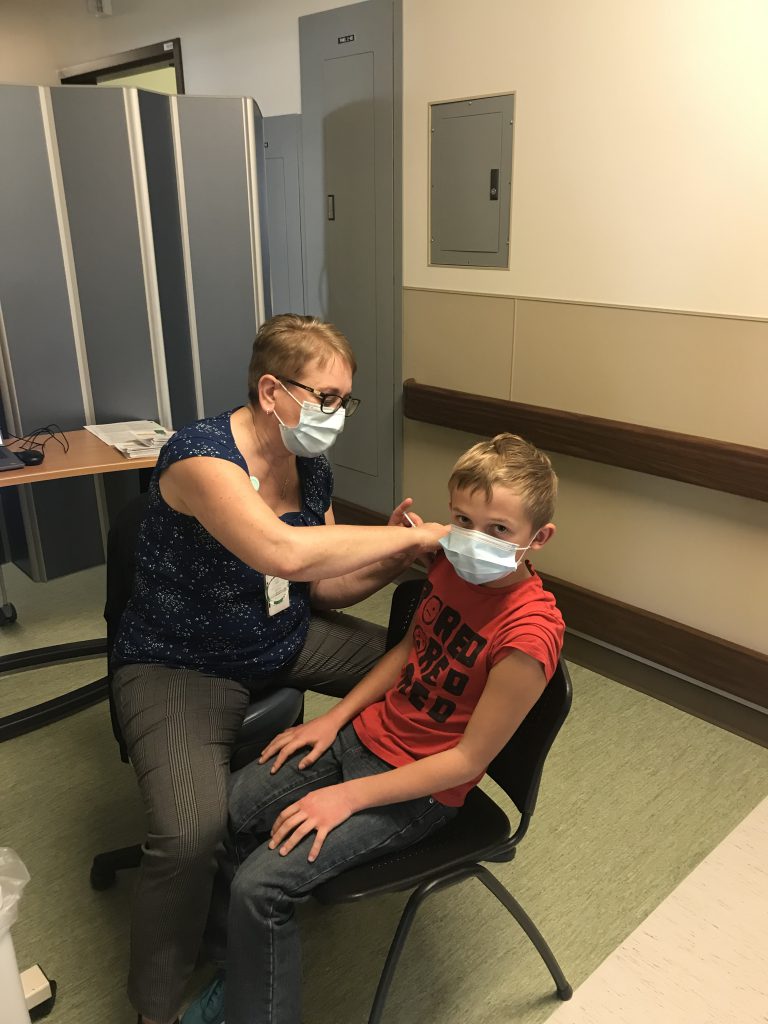 What do you do as a Registered Nurse?
"I currently hold the position of Nursing Unit Coordinator (NUC) for the Acute Care/Emergency Department. A colleague shares this position with me, fulfilling the duties of NUC in Long Term Care. As the NUC, my role is to coordinate the care of the department, acting as liaison work to provide the most consistent, 'patient first' care we can. From the time of admission, I with the team work on discharge planning and discuss clients with our various other services to ensure the necessary care is set up and available when the acute care period of the client's healthcare needs are met. I am available to hear and take forward the concerns and needs of the acute care staff and, work with my manager and the team to best meet the needs of our clients and the community as a whole."
Why do you enjoy working in Maple Creek?
"Working in Maple Creek has brought great joy and satisfaction to my career. Although all of my years of practice have been spent in Acute Care/Emergency, I feel in some ways we are the hub of the entire healthcare system of the community and as such we develop close association with other departments and services, which has allowed me to form close professional and personal relationships. This has also allowed me to gain a greater understanding and appreciation for the various roles of other healthcare workers, and how we all contribute to the system. I think one of the most valuable features of working in Maple Creek has been to get to know our staff as a family, and know each of them through work and the greater community. There is not a department in the facility that has a 'stranger' working in it; we really care about the well-being and happiness of each other.
What do you love about living in Maple Creek?
"Maple Creek is the community my parents came to more than 65 years ago, to raise their family. I met my future husband here, and together we raised our children to adult hood, close to grandparents and extended family. My parish community is here, and my parents were laid to rest here. My roots seem to run deep here, and although I love to travel, meet new people from around the world and learn about different cultures and ways of life, Maple Creek has always provided me with a happy place to come home to. We enjoy one of the most beautiful places in the province, in the Cypress Hills, and I have loved our rural life style, that has also allowed me to have a very short commute to work. Finally, the community is very welcoming and friendly and provides relatively easy access to larger urban areas."
Tell us more about your career pathway. Did you work in other facilities throughout Saskatchewan or in another province?
"I knew from the time I was a young girl, that I wanted to pursue a career in nursing. Although my educational pathway was a bit circuitous, I graduated as a RN in July of 1988. After completing my education, I returned to Maple Creek, my home town, and rejoined my husband in our ranching operation, and began what has been a most satisfying and exciting career. I have worked as a RN in our community for nearly 35 years, and for the majority of that time I worked in Acute Care and the Emergency Department. In the beginning I was fortunate enough to grow, learn and develop my skills and knowledge alongside some of the best RNs I could have hoped for. In July of 1988, the Acute Care/ER service in Maple Creek were administered out of the small hospital that opened its door in 1963. I learned, and gained experience alongside a very experienced group of colleagues, who helped me develop my skills in all aspects of rural healthcare at the time, including minor surgery/post-op recovery and obstetrics. Over the years I was the RN in the delivery and assisted in the births of over 30 babies, and provided antenatal care to many more during the postpartum stay in hospital. In the early years of my career, our physicians were still providing what was deemed 'minor' surgery at the time, which included tonsillectomies, tubal ligations and some simple orthopaedic surgical reductions. I truly learned 'it all' from a rural healthcare perspective."
Do you have any advice for new grads looking to pursue a career in a northern or rural community?
"I have loved my career in rural healthcare and feel that I was exposed to and learned so much more than if I had worked in one clinical area. Having said that, I also learned what should and could be managed in a rural facility and what required the expertise and skills of more specialized services. Although this may seem a counter-productive comment to make, considering that rural healthcare, like so many other services is clamouring for nurses, I would advice new grads to gain some experience and knowledge before considering a position in rural healthcare. By doing this, you will gain invaluable confidence and hone your skills, which I think will go a long way towards success and satisfaction in a career in rural healthcare. The reason I say this, is because the environment has changed so much since I began. The staffing complement of rural facilities included more nurses and a more nurturing and mentoring environment. Although with new positions being created, which goes toward creating such an environment, until such time that it exists in rural facilities, gain the experience and confidence and you will soon learn the joy and rewards of working in a rural facility."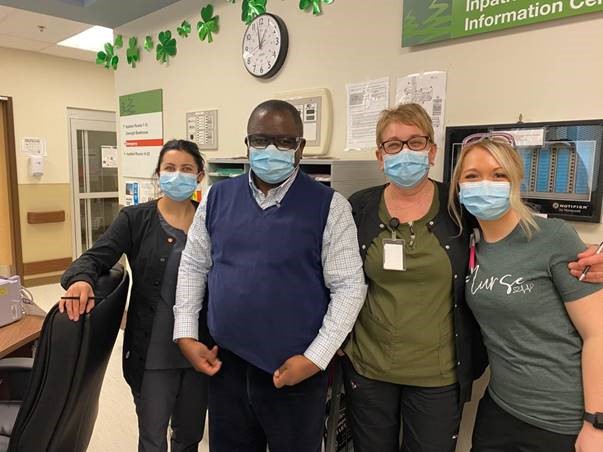 What do you love about working in healthcare?
"I love knowing and learning about the amazing system of the human body; I love the idea of helping someone stay healthy, or return to better health and well being, I love interacting with other humans, teaching them and positively influencing them; I love the circle of life…seeing new life enter the world, watching life grow, develop and learn, and providing compassionate, palliative care to those at the other end of their journey; I love the adrenaline rush of an emergency, but also the slower, pace of assisting someone to regain mobility or independence after a health setback. I love knowing that in some small, or perhaps large way I have made an positive impact on the life of a client and/or their family."
Join the healthcare team in Maple Creek
Check out current opportunities in Maple Creek:
Relocation and recruitment incentives may be available based on position!
Originally published on February 10, 2023