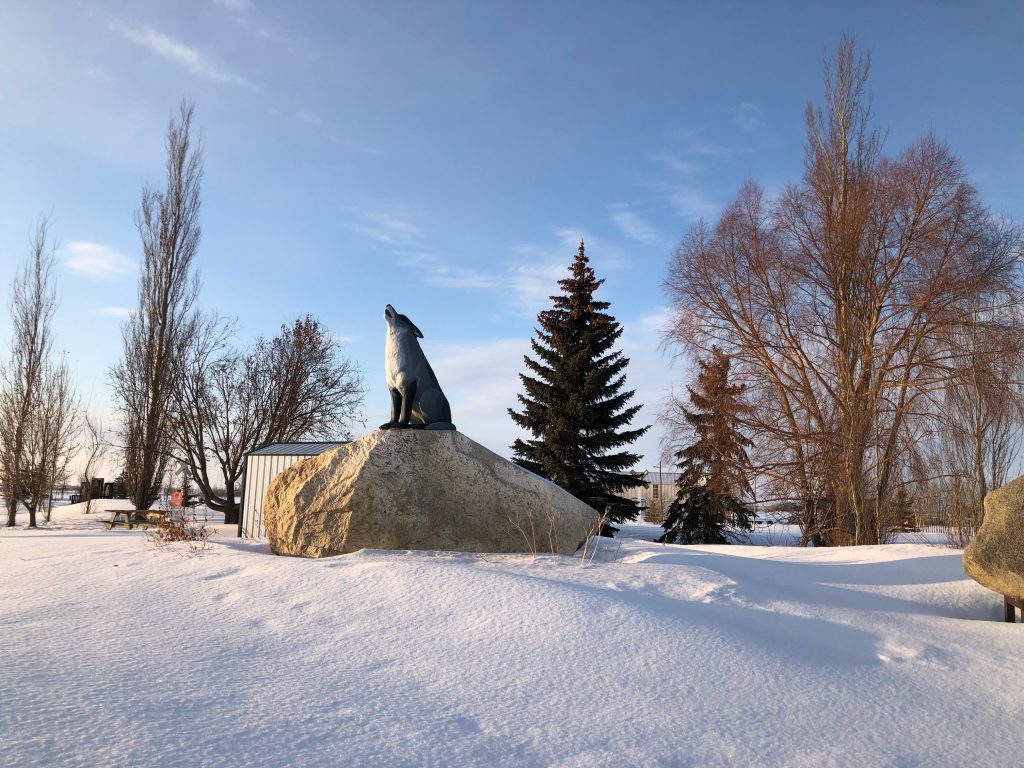 Spiritwood Community Spotlight
Welcome to the town of Spiritwood home to approximately 900 people. This town offers its residents fully modern accommodation, education, medical, retail, and government services. For those who love the outdoors, Spiritwood is located within a 60 minute drive of 35 lakes, 6 regional parks, 6 golf courses and several trails for snowmobiling, hiking, cross country skiing, snowshoeing, swimming and other water sports. Annual events include Silverbuckle Rodeo and "SpiritFest" that both take place in the summer time. Overall, the town of Spiritwood is a great place to live, work and raise a family. To learn more about this amazing community, visit the Town of Spiritwood community website.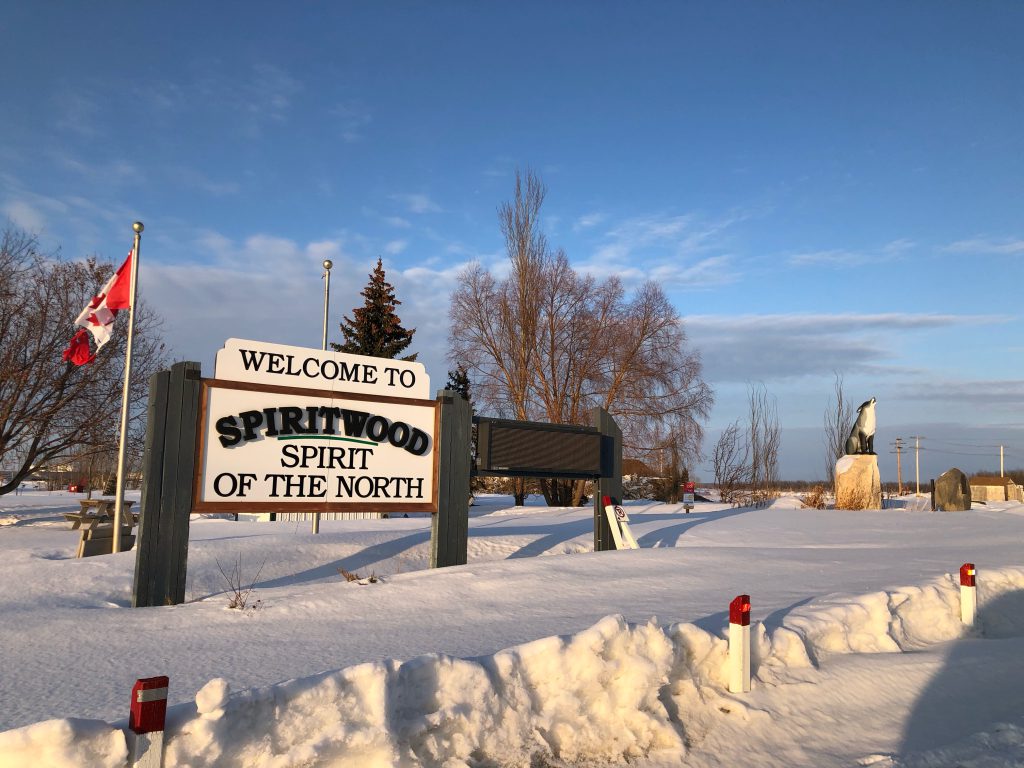 A local perspective
Rebecca Bargen is a Nurse Case Manager working in Spiritwood. Read more about her experience living and working in the rural community below:
Rebecca Bargen, Nurse Case Manager (Registered Nurse)
"I currently work at Spiritwood Home Care and have been since 2000. Originally, I was hired as a casual Registered Nurse (RN) in the Nursing department then moved to a part-time RN position a few months later. I started a full-time Nurse Case Manager position in the spring of 2014. Our home care office is located in the Spiritwood & District Health Complex, which also has a Primary Care Clinic, Collaborative Emergency Centre, Lab/X-ray services, Public Health, Physiotherapy, other community services and a 46 bed Long-term Care (LTC) facility."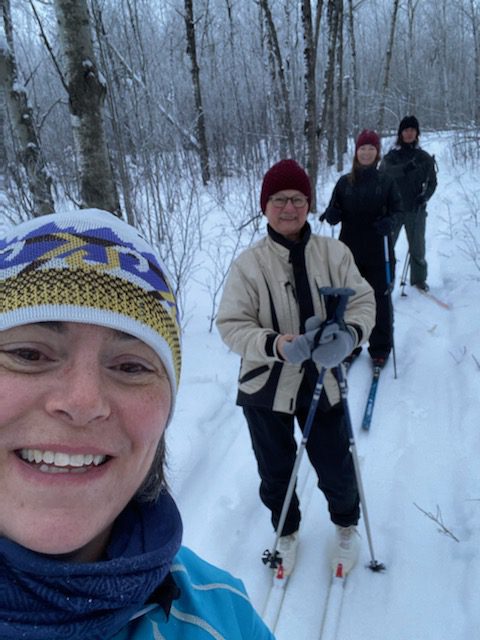 What healthcare services do you provide?
"Home care in Spiritwood offers a variety of nursing services including: wound care, post-surgical care, home IV therapy and many other medical treatments that can be done in the home. Home Care nurses seem to be a "jack of all trades" and gain a variety of nursing experiences. Spiritwood Home Care also provides other services by Continuing Care Aides for client's personal care needs, including: medication assistance, bath assistance, compression stocking assistance, meal preparation assistance, respite care, morning care and evening care. My role as a Nurse Care Manager is broad with various responsibilities, although the main purpose is to provide ongoing assessment, coordination and evaluation for client care and services in Home Care; communicate with client's and their families to address needs and concerns; as well to provide nursing leadership to the team members and collaborate with other clinicians to determine best client care outcomes."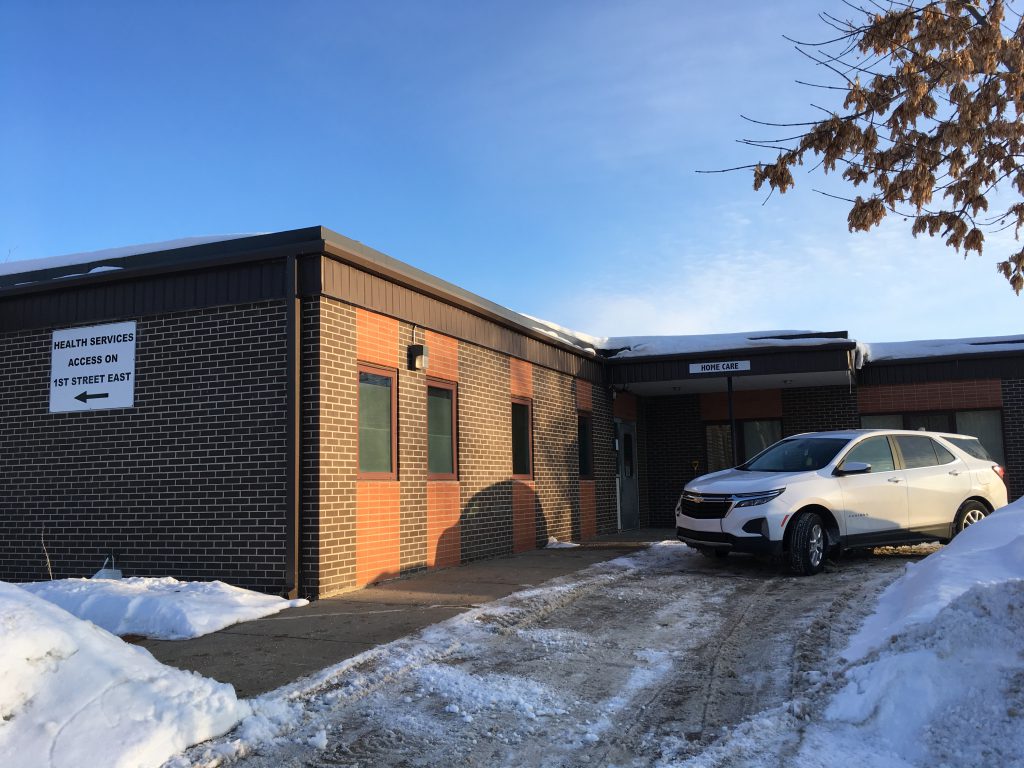 Why do you enjoy working in Spiritwood?
"I enjoy working in Spiritwood as the people, both coworkers and client's, are down to earth and personable. Rural people have a sense of the land and the practical things in life. Generally, people are friendly and when you are involved in their care as client's, connections are made easily. Healthcare colleagues understand how to work as a team and help each other out for the best interest of the client and to look out for each other. We understand how to problem solve and work together."
What do you love about living in Spiritwood?
"I live close to the Spiritwood area in the neighboring rural area of Medstead. The area is very scenic with plenty of trees, hills and farmland that make the commute beautiful and enjoyable. It's easy to de-stress on the drive home when you don't have to worry about traffic and the scenery is peaceful and serene."
Tell us more about your career pathway. Did you work in other facilities throughout Saskatchewan or in another province?
"I was originally from Saskatchewan, near Saskatoon and received my RN nursing education at Foothills Hospital in Calgary, AB in the mid 1990's. There were hiring freezes in healthcare in Alberta at the time when I graduated and work, as a nurse, in Alberta was hard to find. So we came back to my husband's home area near Spiritwood, as they were needing nurses in the rural area. I first worked as a RN in Leoville Health Centre and then was employed in Spiritwood in the LTC facility and acute care hospital. These two facilities were separate at the time but have since merged to become Spiritwood & District Health Complex. I moved into a position in Home Care in the spring of 2000 and have stayed as I found my niche in Home Care nursing. I found Home Care to be a great balance of both chronic and acute nursing care, as well as palliative and geriatric nursing. It gives a lot of variety and I am always learning new things in my nursing practice."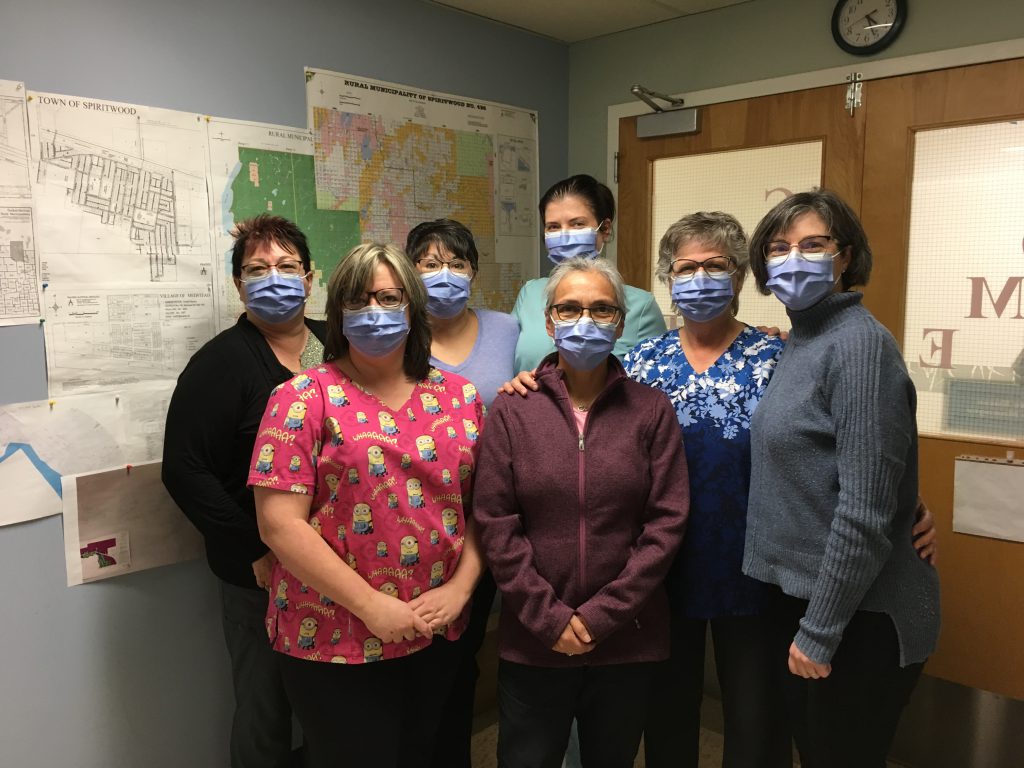 Do you have any advice for new grads looking to pursue a career in a northern or rural community?
"I would encourage new grads, nursing or other healthcare professionals, to consider pursuing a career in rural healthcare as there is variety in the clients you provide care for, people generally are very appreciative of the services we provide and you can make connections with your client's easily. Rural people are personable and welcome you into their lives, which makes providing care for them meaningful. There is also a lot in a small rural community to balance your life and make your non-work time enjoyable and to find that work-life balance."
What do you love about working in health care?
"What I like about working in healthcare is the client's I provide care for are always interesting, challenge your skills and generally appreciate the care you provide for them. Every day things a new and unexpected it seems, which keeps challenging your problem solving skills. Your coworkers are a team that you work together with for a common goal, which is to provide the best client care. Even though, rural healthcare lacks resources that urban centres have, clients know that we care for them and will do the best we can for them with the resources we have."
Join the healthcare team in Spiritwood
Check out current opportunities in Spiritwood:
Relocation and recruitment incentives may be available based on position!
Originally published on March 24, 2023