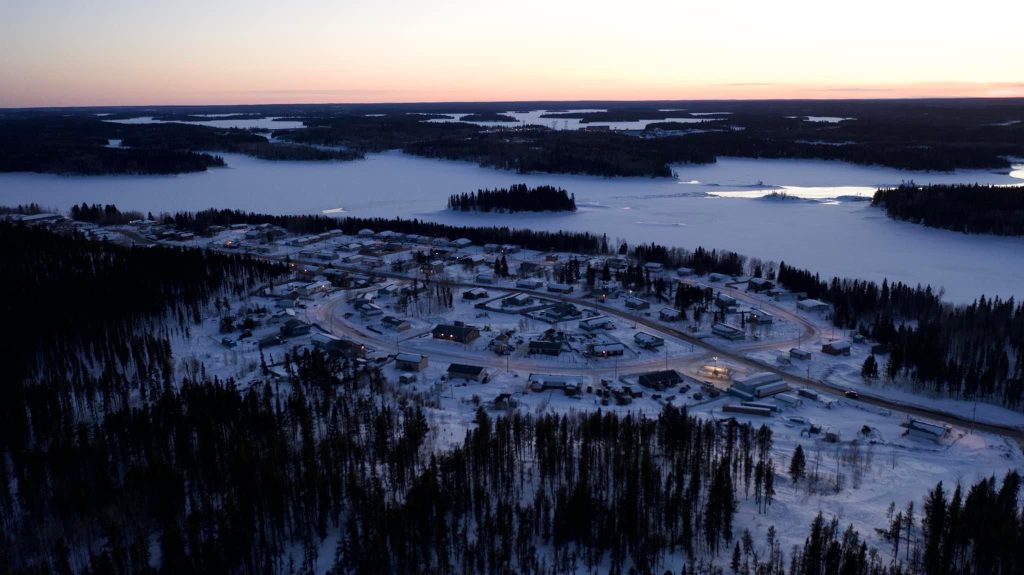 Sandy Bay Community Spotlight
Welcome to Sandy Bay, home to approximately 1,200 people. Situated between the banks of the Churchill River, Sandy Bay offers a strong sense of community and outdoor adventure that is difficult to find in any other community in the province. There are plenty of opportunities to get outside including boating, fishing, walking trails, snow mobiling, hunting, outfitters and more. The community also has a school that offers K-12.
If you are looking to experience a northern community and then you need to check out Sandy Bay!
A local perspective
Shannon McKay is a Community Liaison Manager who lives and works in the northern community of Sandy Bay. Read more about her experience living and working in the north:
Shannon McKay, Community Liaison Manager
"I work at the Sandy Bay Health Centre, as the Community Liaison Manager, since December, 2013, prior to this I was the front receptionist, since April 1, 2006 until I began my new role. Altogether a total of 16.5 years. Sandy Bay is located in Northeast Saskatchewan; we are 121 KM's off the Hansen Lake Highway, north of Pelican Narrows."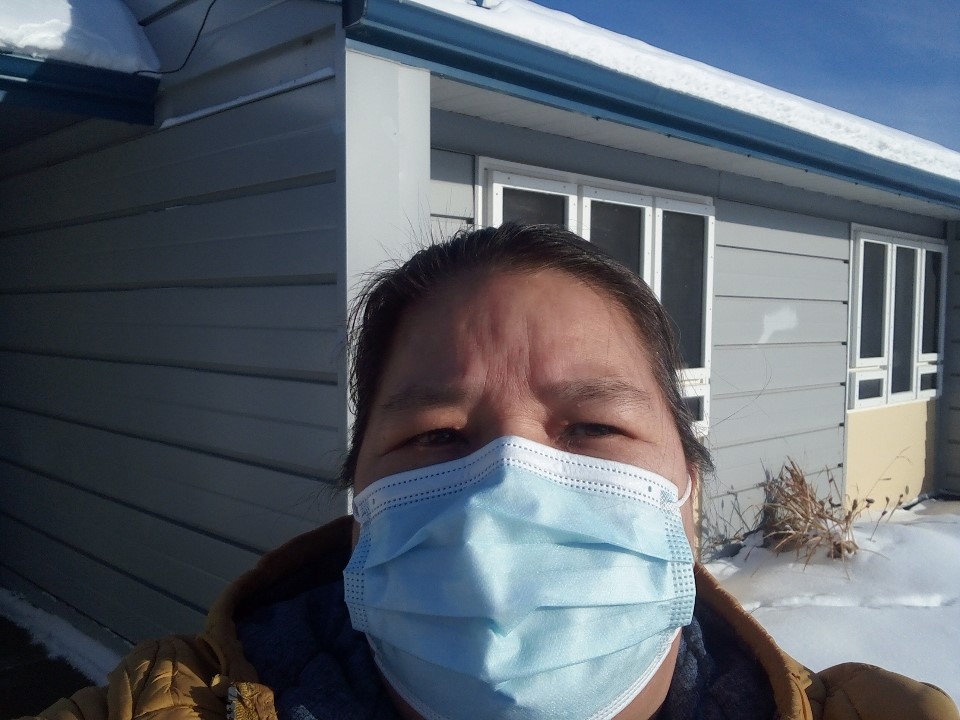 What do you do as a Community Liaison Manager?
"I work very closely with Canadian Red Cross and other organizations to bring education, awareness, and presentations to my community. For example, the Canadian Red Cross would bring in course offerings like Standard First Aid and Emergency Preparedness Training. They even brought in members of the Saskatchewan Roughriders to come in and do presentations with the youth and adults. Overall, in my community, I work closely with the interagency group and together we come up with community programs, special events planning and work together to ensure we are providing the education, awareness, and prevention to our fellow community members. Our interagency includes local organizations such as Community Resource Centre, Hector Thiboutot Community School, Northern Village of Sandy Bay, Peter Ballantyne Cree Nation (PBCN) Wapask Recreation, PBCN Sub Band Office, Saskatchewan Health Authority (SHA) team, PBCN Child and Family Services, Breaking Trails Family Centre and Royal Canadian Mounted Police (RCMP)."
What other healthcare services are available in Sandy Bay?
Sandy Bay Health Centre offers primary care, mental health, medivac (air ambulance) and emergency medical services, physician clinics, dental therapy, home care and assisted living, medical transportation , prescription delivery, addictions and public health services. We also have dedicated housing for out of town healthcare staff. With the limited resources and facilities, can be challenging at times, however, we are still able to manage to provide services, education, and awareness for the community.
Why do you enjoy working in Sandy Bay?
"I enjoy working here, because I am able to help my people the best way that I can. In addition, to assist my team, together we strive for the best and get our jobs done with the limited equipment and tools we have here. I am proud to say I feel I have the best team, within primary care, as they have the greatest tools to be able to help our people the best way they can in order to save lives, deliver babies, etc."
What do you love about living in Sandy Bay?
"I love living in Sandy Bay, this is my home, and my maternal grandparents lived here most of their lives. This is where my grassroots come from. I enjoy the beautiful land we are blessed with, the feeling of being free and able to connect with Mother Earth in my back yard. Knowing and having the medicines and the traditional foods right here, and that we do not have to go far for them."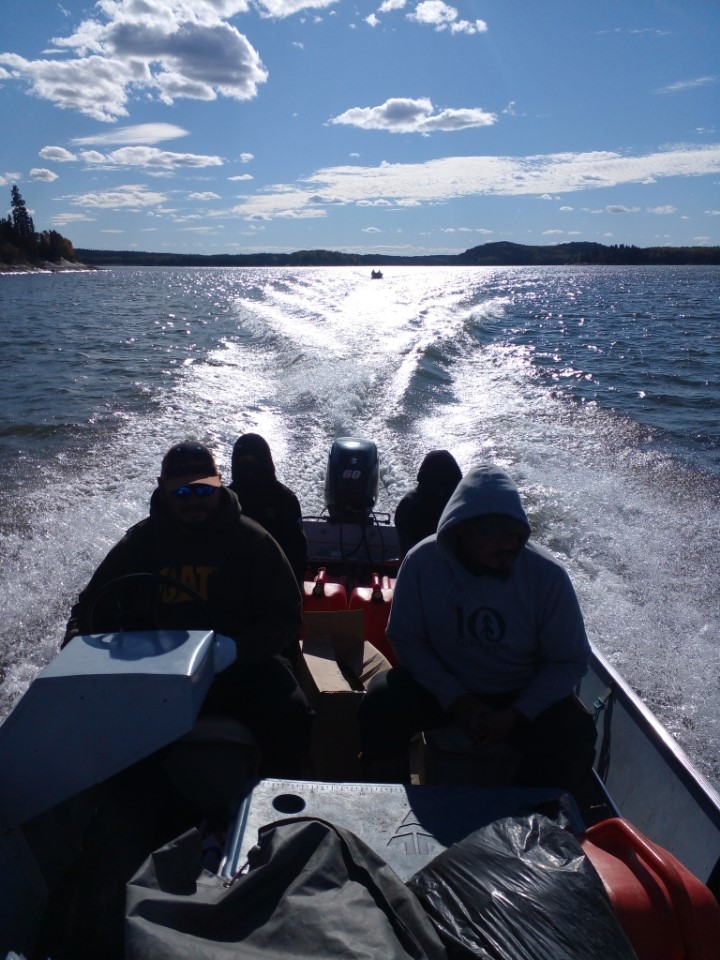 Tell us more about your career pathway. Did you work in other facilities throughout Saskatchewan or in another province?
"I have not worked in other facilities, within healthcare however; I did work with other local agencies in my community. When I began a career in healthcare as a front receptionist in 2006, I knew this is where I belonged. I felt valued, I felt important, and I know that I wanted to learn more and further my education in case another position came up whereas I can give back and help my community members. In 2009, I took an online course; it was a long distance education in post-secondary, a program out of Nova Scotia, I took the opportunity when I learned of it, that I could do schooling online. At the time I was married, had my job as front receptionist and my husband and I had four children at that time. I did not want to leave home as I wanted to be close to my grandparents, as they were already getting older. Therefore, I challenged myself to this online program, and within a year, I obtained a diploma in Medical Administration. It is excellent knowing that online resources exist for you to help progress your career without having to leave your home community. "
Do you have any advice for new grads looking to pursue a career in a northern community?
"That nothing is impossible, once you set your mind and heart to it. There are many obstacles that come our way, and I believe that those are challenges we all face to prove our commitment in helping our people, our families and most importantly ourselves. Without the challenges and struggles we face we would not be as strong and committed as we are once we succeed in our careers. Never give up hope, there is always light at the end of the tunnel."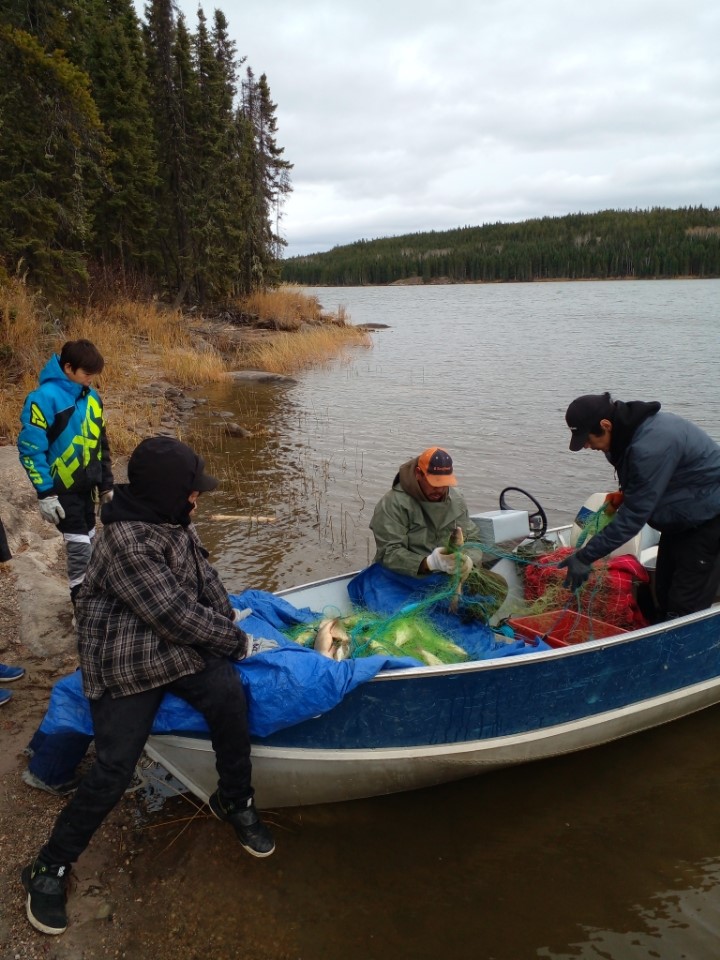 What do you love about working in healthcare?
"Each day is different, we have to expect the unexpected, and having that feeling that you were able to help make a difference in someone's life is the best feeling ever. Being here as a role model, and being able to assist in each department in an outpost community, makes me feel important."
Join the healthcare team in Sandy Bay
Check out current opportunities in Sandy Bay:
Relocation and recruitment incentives may be available based on position!
Originally published on November 18, 2022