Prince Albert Community Spotlight
Welcome to the city of Prince Albert home to approximately 37,000 people and is Saskatchewan's third largest city. The city is known as the "Gateway to North" because it is the largest major centre connecting to northern communities. Prince Albert has everything you need and more and its strategic location puts you very close to amazing lakes including Prince Alberta National Park, Candle Lake and so many more.
For recreation, the community thrives on providing competitive sports programs and has many facilities to keep you and your family active. You can enjoy watching a Western Hockey League (WHL) game with the local team Prince Albert Raiders at the Art Hauser Centre as well join the many different hockey and skating programs offered. The Alfred Jenkins Field House offers indoor soccer, fitness centre, rock wall, and track and field programs. Frank J. Dunn indoor swimming pool offers swimming lessons and other aquatic fitness programs. The city also offers plenty of outdoor parks and trails throughout the community.
For arts and culture, Prince Albert has many art galleries, festivals, and community groups that focus on maintaining heritage and culture. The city of Prince Albert has a very strong representation of Indigenous peoples, around 42% of the population and in the surrounding area are 12 First Nations as part of the Prince Albert Grand Council.
Overall, Prince Albert is an amazing community that has more than enough to keep you and your family busy. As Saskatchewan's third largest city, Prince Albert offers an excellent quality of life that is balanced, convenient, and affordable. If you are looking for a place to progress your career and your life, choose the Gateway to the North!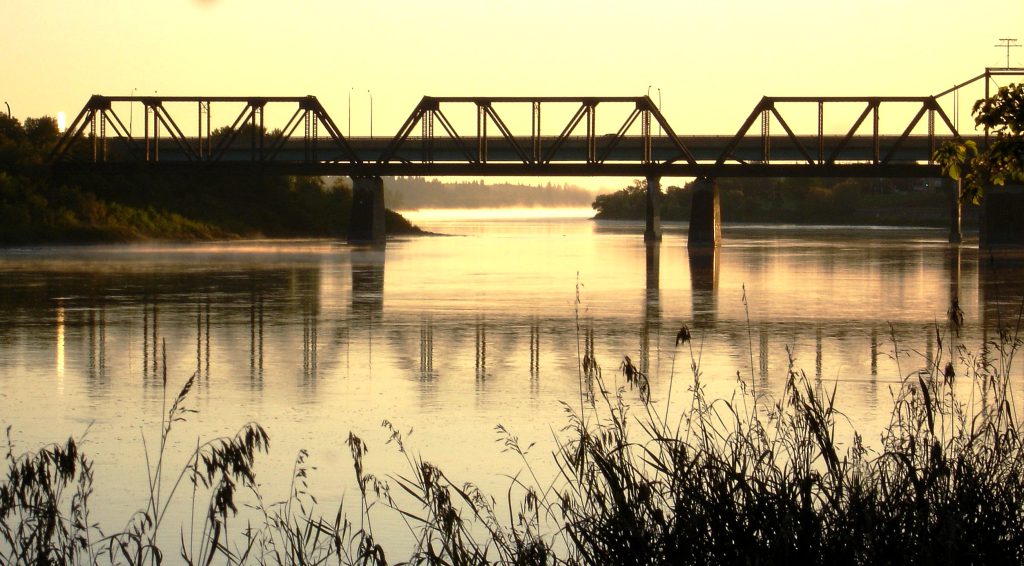 A local perspective
Taryn Moe is a Speech Language Pathologist working in Prince Albert. Read more about her experience living and working in the rural community below:
Taryn Moe, Speech Language Pathologist
"I work at the Victoria Hospital in the Therapies Department. Our department covers all of therapy areas including Speech Language Pathology (SLP), Occupational Therapy (OT) and Physical Therapy (PT) services. SLP covers all areas within the scope of practice, including adult and pediatric communication (ie. Speech, language, fluency, cognitive disorders, social communication disorders, alternative and augmentative communication, hearing loss, etc.), as well as swallowing disorders. Assessment and treatment is provided to inpatients and outpatients at our facility."
What healthcare services do you provide?
I provide outpatient services with the pediatric early development services team. This is a collaborative role between OT/PT/SLP and serves children ages 0-5 across northern Saskatchewan.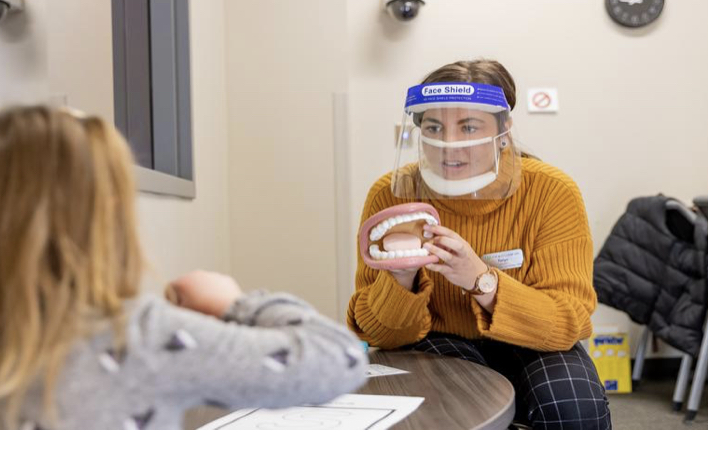 Why do you enjoy working in Prince Albert?
"I really enjoy the collaboration among professionals to deliver the highest level of services possible to our patients. Serving such a diverse population allows me to learn more about different cultures, languages, and developmental disorders across our province, and then collaborate with families and other professionals/services to ensure the patients are receiving the best care possible and are well connected with resources in and around their communities."
What do you love about living in Prince Albert?
"I am originally from the Prince Albert area, so I am excited to be back around the community! The local patients always share great leisure activities; from prime fishing locations, great walking/skiing trails, and the best local restaurants and bakeries!"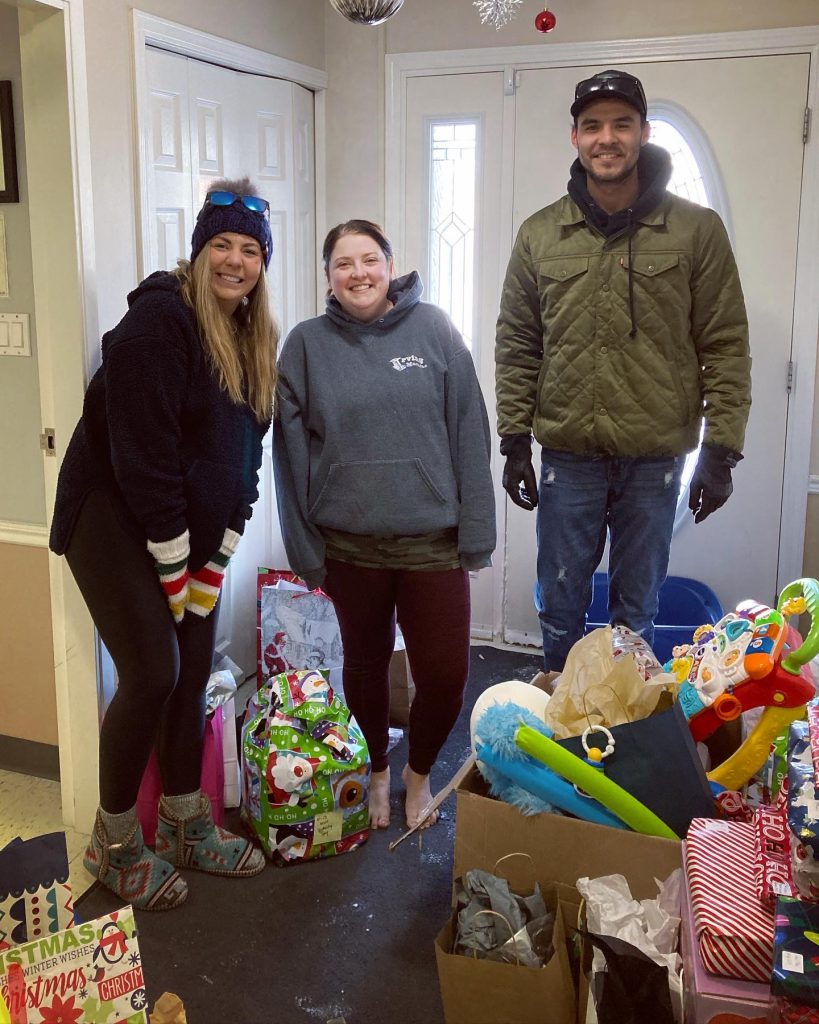 Tell us more about your career pathway. Did you work in other facilities throughout Saskatchewan or in another province?
"My schooling was completed in Minot and Grand Forks, North Dakota, where I was able to see how the United States (US) healthcare and school systems run. Practicums were completed at various medical facilities in Saskatoon, SK before starting as a new graduate in Prince Albert. After applying for positions across SK and in the US, Prince Albert definitely had the most to offer for a new graduate and a great variety of services to decide my future path and area of interest."
Do you have any advice for new grads looking to pursue a career in a northern or rural community?
"Although Prince Albert is not extremely rural, the population it serves encompasses all surrounding rural communities! From 20 minutes away, to 8 hours away, your patients will always be dedicated and grateful for your service. The relationships and trust you build with your patients and their families will stay with you forever."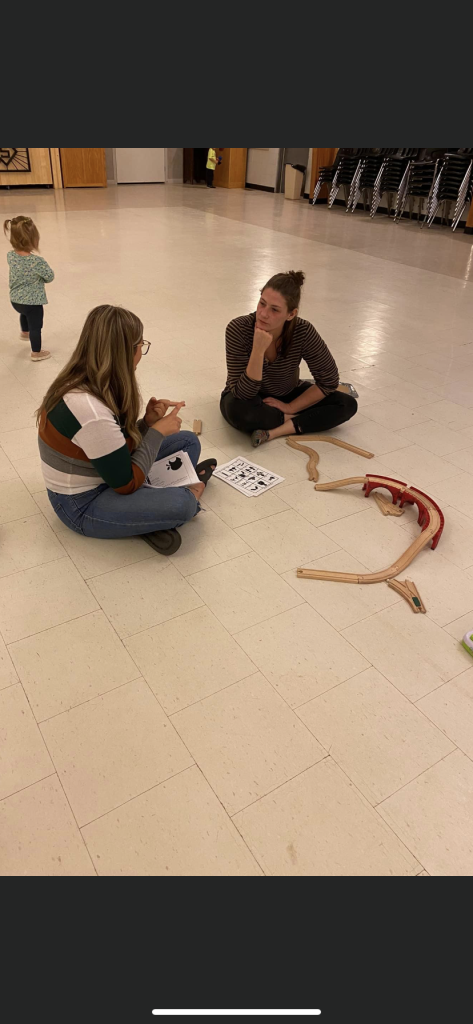 What do you love about working in health care?
"I love making a difference for people. I love being able to care for people at their most vulnerable stages and help make navigating their illnesses easier for them. It is overall a very fulfilling and rewarding job."
Join the healthcare team in Prince Albert
Check out current opportunities in Prince Albert:
Relocation and recruitment incentives may be available based on position!
Originally published on January 27, 2023