Moose Jaw Community Spotlight
Moose Jaw is located in southwest Saskatchewan and is home to approximately 34,000 people. For years the city of Moose Jaw was referred to as the "Friendly City" but has recently been referred to as "Canada's Most Notorious City" due to its prohibition past. The name "Moose Jaw" origins from a Cree name (moscâstani-sîpiy) meaning a "warm place by the river" and the city itself has significant amount of pop-culture notoriety and has been featured on movies and tv shows such as Slap Shot, The Simpsons, Beverly Hillbillies, and Laverne and Shirley. Moose Jaw was also recently rated number 2 of the Top 20 Small Cities in Canada by Cities Journal!
Do not let the slogan fool you, Moose Jaw is a friendly community that offers a unique quality of life that you cannot find anywhere else in Saskatchewan. The city embraces its notorious past by integrating experiences and themes in its downtown core and of course through the exceptional tours through the Tunnels of Moose Jaw which is a tourist hot spot drawing people from all over Saskatchewan and the world. The city also features the Temple Gardens Spa, Casino Moose Jaw, Mosiac Place (concerts and sports events including a semi-pro hockey team), Wakamow Valley (for outdoor recreation), Moose Jaw River, exhibition grounds, museums and the Snowbirds who put on an incredible airshow that will keep you coming back for more! See Tourism Moose Jaw for more information.
Overall, Moose Jaw is notorious for all the right reasons! The strong local economy, culture, convenience, lower cost of living, sense of community and entertainment options are unmatched by any other small city in Saskatchewan. If you are looking to live a bold, authentic, legendary life then get ready to call Moose Jaw your new home!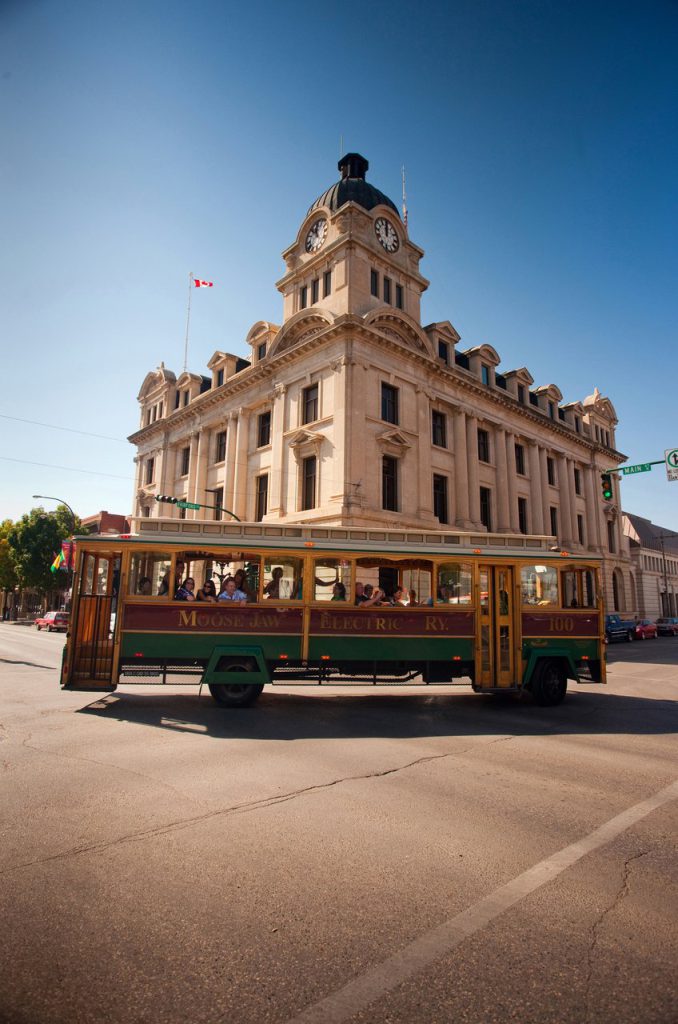 Healthcare Experiences in Moose Jaw
Wondering how life is as a healthcare worker in Moose Jaw? Check out Breanna and Deign's experiences below:
Breanna, Registered Nurse (RN)
"I work at the Dr. F.H. Wigmore Regional Hospital in Moose Jaw as a Registered Nurse. We offer a variety of healthcare services including emergency, acute, women health, paediatrics, homecare, surgery, lab, dialysis, medical imaging, therapies, mental health and outpatient services. "

Breanna Kaytor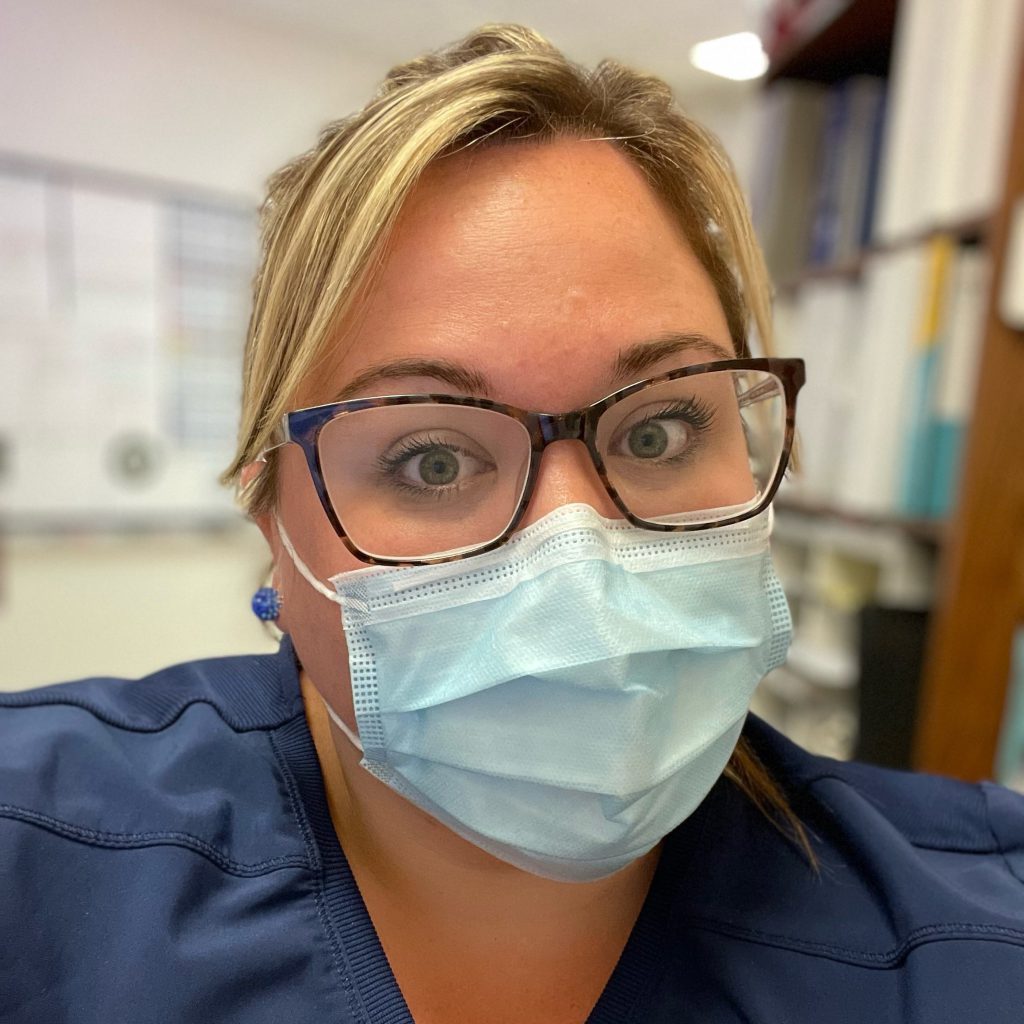 Deign Salido, Respiratory Therapist (RT)
"I also work at Dr. F. H. Wigmore Regional Hospital in the Department of Respiratory Therapy. The department carries a large scope of services such as airway and ventilator management, diagnostic tests, respiratory consultation, Code Blue/Trauma response, and Hyperbaric Therapy which is the only area in Saskatchewan where this services is provided. "

Deign Salido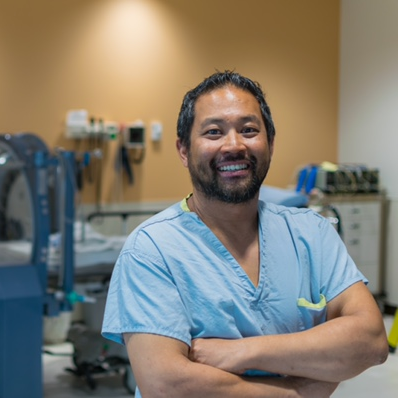 Why do you enjoy working at the Dr. F. H. Wigmore Regional Hospital?
Breanna – "I enjoy the size of the hospital as its not too big and not too small. You get to develop close relationships with not only the people you work closely with but all other disciplines throughout the hospital. They are are like family to me."
Deign – "Our department has a very small team so we have developed great relationships both at work and off work. Working in Moose Jaw you can get to work without worrying about gridlock or traffic (you can go through drivethru to pick up a coffee and still have time to spare to get to work). Moose Jaw hospital staff are easy to talk to and everybody knows everyone. I feel that Moose Jaw is a place where I can be challenged in my work and a place where I can expand my experiences as a Respiratory Therapist."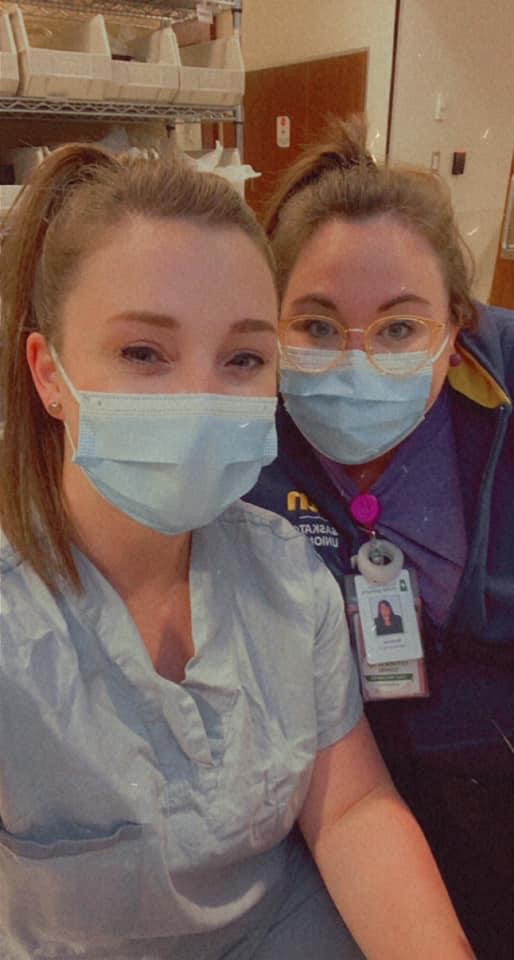 What do you love about living in Moose Jaw?
Breanna – "I grew up in Moose Jaw and have always loved this city. I never had the urge to move away, I always knew that I would stay and work in Moose Jaw. This city is the perfect size, everything you need is within a 15 minute drive. People are friendly, they care about you and there are many opportunities to get involved with the community."
Deign – "I grew up in Moose Jaw and went to elementary and high school here. Moose Jaw is big enough to have the amenities of a city but still has a small hometown feel. The cost of living is low, so home ownership is affordable unlike Vancouver, Toronto, or Calgary. Raising a family here in Moose Jaw is safe and secure. If I wanted the feel of a big city then Moose Jaw is on the TransCanada Highway (#1) and is only 45 minutes away from Regina. There are many walking and biking trails throughout the city and if you love lake life, Buffalo Pound Lake is only 18 minutes north of town where you can camp, mountain bike, Kayak or go fishing. I still have family in town so it's easy to stay close to them. As my kids grew up here there were many activities that they participated in which my wife and I were involved with"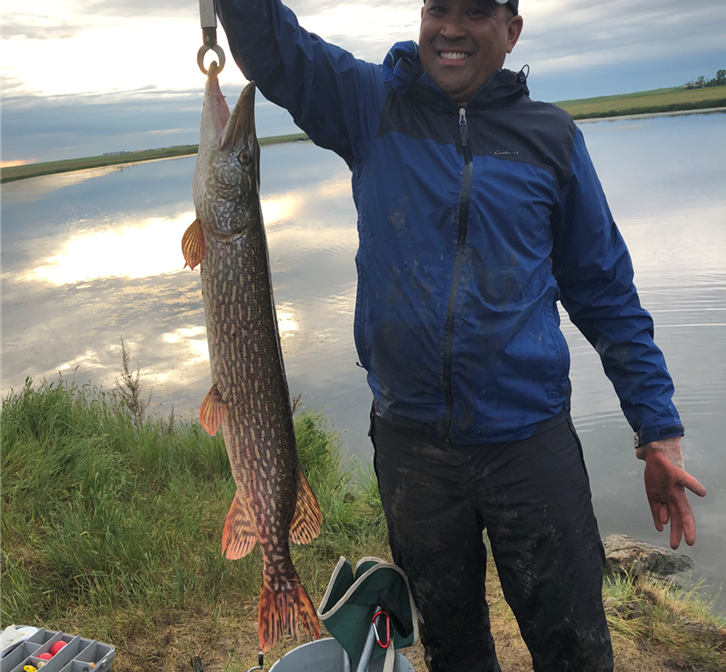 Tell us more about your career pathway. Did you work in other facilities throughout Saskatchewan or in another province?
Breanna – "I knew I wanted to work in the Moose Jaw hospital. I went into nursing in Regina with the knowledge that I would come back to work at the Union Hospital. I initially went into Nursing to be an Emergency Nurse but during school I fell in love with labor and delivery. Upon completion of my nursing degree, I was offered a position on the medical unit at the union hospital where I worked and built my knowledge. I then went down to the Emergency Department and now I am doing utilization coordinator. That's the great thing about nursing, you can change your mind and so many different areas to work.
I also have the opportunity to teach nursing clinical for the University of Regina. I enjoy this cause I get the share the knowledge that I have built with my years of experience and I get to show them the great community the Dr. F.H. Wigmore hospital is. I love when I get to see my students who are graduating and chose to come work at the Moose Jaw hospital."
Deign – "Interesting fact about Respiratory Therapist is that there is no college/university for Respiratory Therapy in Saskatchewan therefore we all have to go out-of-province to obtain our education. Although I have a Bachelor of Science Degree in Physiology at the University of Saskatchewan (1992) I obtained a Respiratory Therapy Diploma at Thompson Rivers University in Kamloops, BC (1996). I returned to Saskatchewan and accepted a position in Home Care in Saskatoon soon after graduation. I challenged myself and initiated a brand new department as the sole Respiratory Therapist at the Battlefords Union Hospital in 1997. Longing to be closer to my family, my wife and I moved to Moose Jaw in 1999 and the rest was history #permfulltimesince1999!"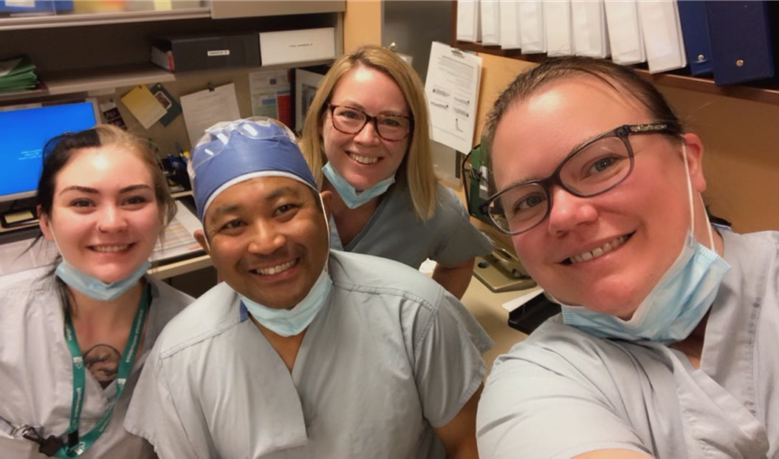 Do you have any advice for new grads looking to pursue a career in a northern or rural community?
Breanna "A rural community makes you feel at home and alongside a great team where everyone knows your name. This sense of community allows you to be your best self and that's a comforting experience for new grads starting out their career."
Deign – "My advice to new Respiratory Therapy grads (or any Healthcare grads) is don't rule out the opportunity to work in a rural community. Home is what you make of it. Usually a rural community gives you greater autonomy in your profession, which in turn, allows you to have stronger clinical skills. I always say that you spend most of your time either working or sleeping in your life, thus your personal time becomes very valuable. Working in a rural community provides greater time in your personal life as the cost of living is usually cheaper and commute times are drastically reduced. Working in a rural community has given me the right balance between work and personal life which has helped me grow professionally in my career as well as have a strong family bond."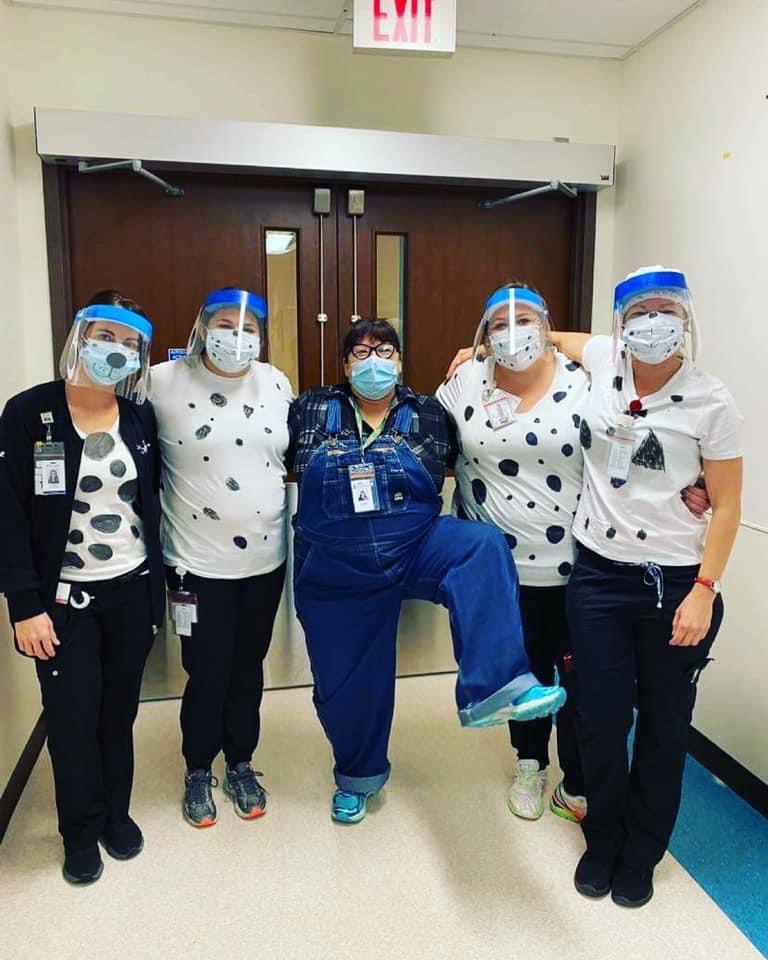 Join the healthcare team in Moose Jaw!
Check out current opportunities in Moose Jaw:
Relocation and recruitment incentives may be available based on position!