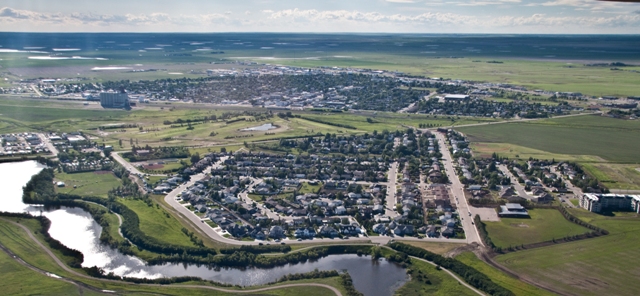 Kindersley Community Spotlight
Located in west central Saskatchewan on Highway, the town of Kindersley is a thriving community of approximately 4,600 people. With a strong agriculture, oil and gas and retail economy, Kindersley boasts a high quality of life that rivals larger communities in Saskatchewan.
No matter the season, Kindersley offers a variety of recreational activities and is considered a hub for the region. The community has a trail network of 4.2km of paved walkways and several other recreational offerings including the Kindersley Regional Park and Golf Cours, Rock your World Orchard, Senses Unleashed Dog Park, the Kindersley Aquatics Centre, neighbourhood parks, baseball diamonds and outdoor skating rinks. For hockey fans, the Kindersley Klippers are the local Saskatchewan Junior Hockey League (SJHL) and the community youth hockey teams are the West Central Wheat Kings. Other competitive sports teams include the Crude Hitters (Roller Derby) and Royals (Baseball).
For culture and heritage, the Kindersley and District Plains Museum offers a historical perspective on the community and the area. The Garden Gallery offers art, photography and farming studio services. There are also several musical performances hosted in the community throughout the year. For those who love gathering with their community, the Zest of the West, Indoor Rodeo, Canada Day, Goose Festival and Museum Walk of Lights will keep you involved with the community throughout the year.
Overall, Kindersley's atmosphere, strong sense of community, and ample employment opportunities make it one of the best communities for people of any age to live, work, and raise a family.
Healthcare Experience in Kindersley
Wondering how life is as a healthcare worker in Kindersley? Check out Kyli's experience below:
Kyli Haughn, Pharmacy Technician (RPht)
"I work in the Pharmacy Department at the Kindersley and District Health Centre. The health centre offers a variety of healthcare services including acute care, emergency, long term care, pharmaceutical, diagnostic imaging, lab, therapeutic, general surgery and public health."
Why do you enjoy working at the Kindersley and District Health Centre?
"I enjoy the atmosphere of working in Kindersley as you get a sense of teamwork when working in a rural centre. For example, pharmacy works alongside nursing, physicians, as well as others and you really get to know one another as an integrated healthcare team. We also get the opportunity to work together with the Rosetown Pharmacy Department to service other health facilities in the area."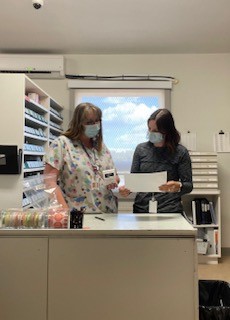 What do you love about living in Kindersley?
"I love living in a smaller community rather than a city. Even though Kindersley is a smaller community, it has a wide range of services available. It is a short commute to work, there are many shopping options, good access to medical care, lots of activities for adults and children, daycares, recreation facilities (swimming pool, rink), and more great things to keep you and your family active."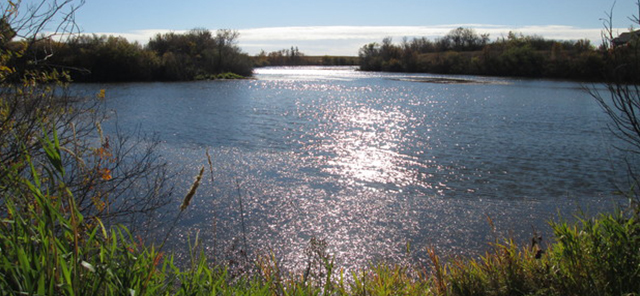 Tell us more about your career pathway. Did you work in other facilities throughout Saskatchewan or in another province?
"I have been a Pharmacy Technician for 14 years. Before coming to work in Kindersley (my home town) I worked at a Warehouse Pharmacy in Alberta. I always knew I wanted to come back to Kindersley as I love the small town feel."
Do you have any advice for new grads looking to pursue a career in a northern or rural community?
"Apply to do your hospital practicum in a rural centre. That will give you really good insight as to how great working in rural really is! The broader scope of practice and the variety of patients needs really helps build your skills to progress your career. For new graduates, give rural opportunities a chance you will not regret it!"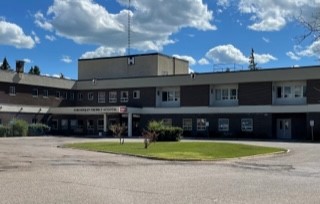 Join the healthcare team in Kindersley!
Check out current opportunities in Kindersley:
Relocation and recruitment incentives may be available based on position!
Originally published on July 29th, 2022