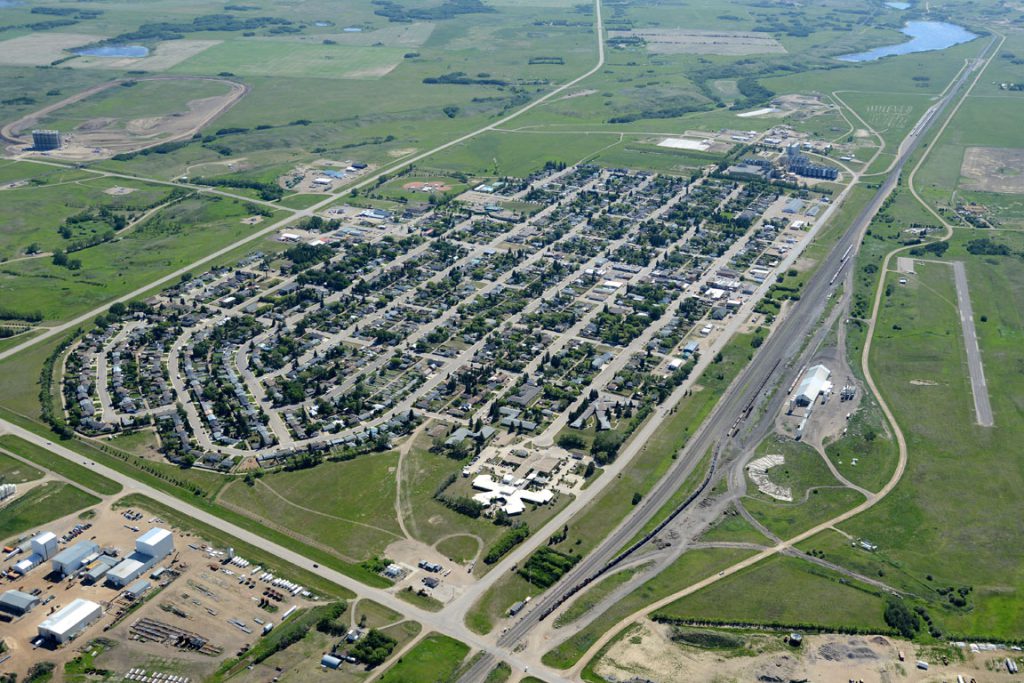 Biggar Community Spotlight
Surrounded by vast grain fields and pasture land, the Town of Biggar is a spirited municipality where sunrises and sunsets are vibrant and the stars appear brightly at night. It boasts peaceful and spacious, quality small town living and with the Biggar Revitalization Project underway, the Town of Biggar will be the envy of like-sized communities around the province.
Biggar is conveniently located adjacent to Highways 4, 14 and 51 and is served by both of Canada's major railways. Less than an hour's drive to two major cities and an international airport, Biggar is an attractive location for young families and entrepreneurs.
The Town of Biggar was incorporated in 1911 and is now local to industry leaders Rack Petroleum, AGI Envirotank, Prairie Malt, APA Archery, E-Kay Enterprises and Viterra. Biggar provides many amenities to support everyday living, among opportunities for new business and residential development.
Biggar is a great place to raise a family. It flaunts an abundance of parks, organized sports, sports facilities and two excellent school systems. Biggar is a very friendly, family-oriented community. It offers the Biggar & District Daycare Project and a few home based childcare options.
The Town encloses a Health Centre and Medical Clinic supporting four doctors, Home care programs and Care home facility selections. Biggar maintains areas for emergency services, essentially the RCMP detachment, Fire Department, Ambulance and STARS. Other professional health care services conveniently in town include physiotherapy, chiropractic, massage therapy, an optometrist and a dentist.
Biggar is home to several recreation facilities such as the Recreation Complex, Rec Valley, Jubilee Stadium (rink), Curling Rink, Aquatic Centre, Regional Park and Biggar Golf Club. Entertainment amenities involve the Majestic Theatre (movies and more), Biggar Museum and Gallery, Biggar Wheatland Library, Biggar Bowl, Argo Bush, and a variety of community clubs and organizations for recreation. Biggar accommodates numerous places for Religious Worship with regular worship services.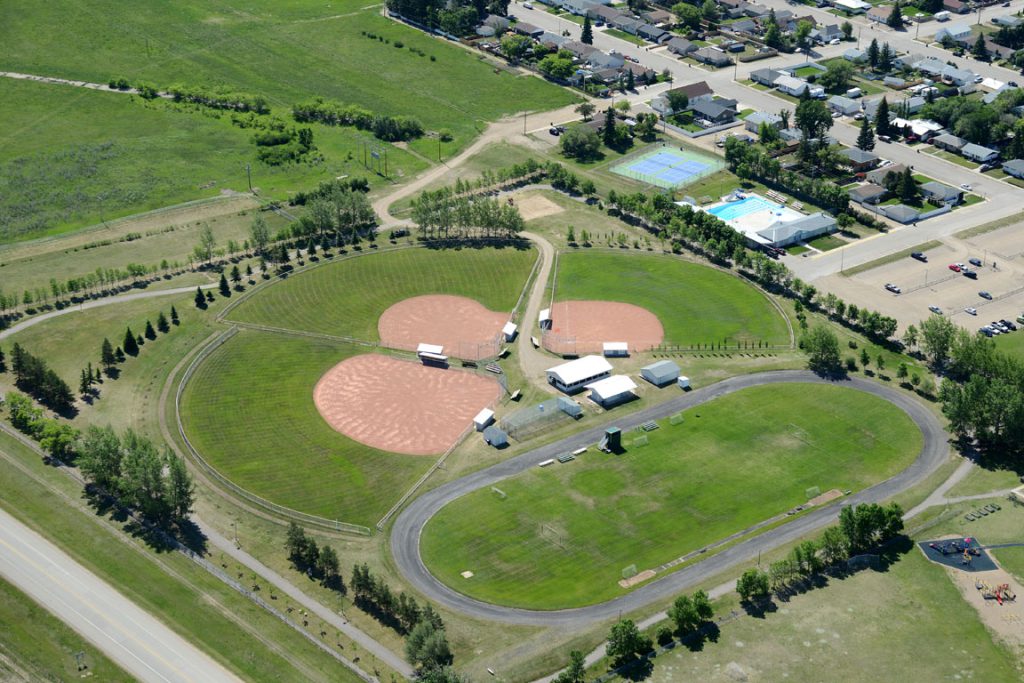 Powered by funds from numerous sources, Biggar's planned revitalization weaves together modern amenities, the town's rich history and this twist – New York is big, but our future is Biggar – on its well-known catch phrase.
Blending these intriguing elements to revitalize Biggar's business core will re-energize Biggar in an era when other small Saskatchewan towns are fading, enhance the quality of life of people living in Biggar and surrounding area, generate engagement and excitement among present and past residents; and attract future residents, visitors, and businesses.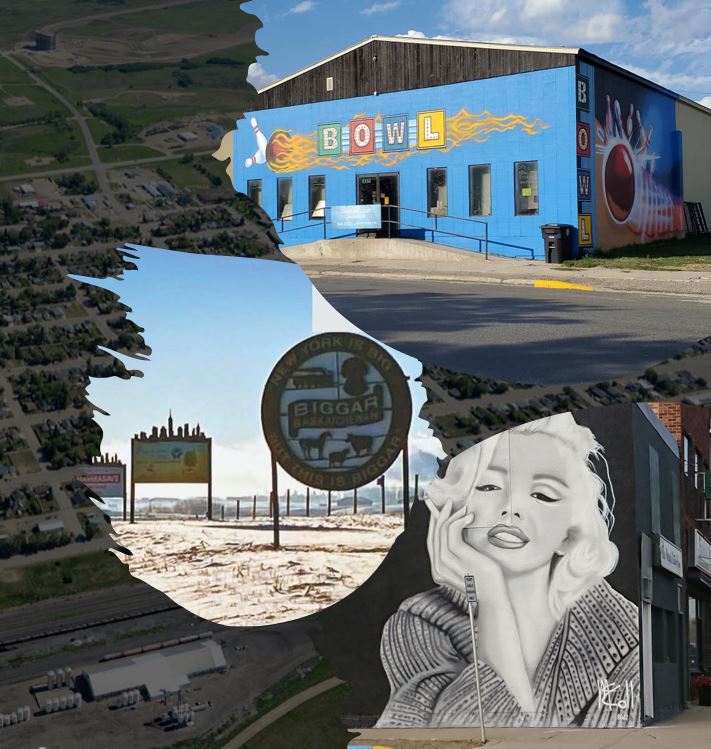 A local perspective
For a local perspective, Janelle Taylor, Licensed Practical Nurse at the Biggar and District Health Center, was interviewed to share her experience living and working in the community. Below are Janelle's responses.
Janelle Taylor, Licensed Practical Nurse (LPN)
"I work at the Biggar and District Health Center, an integrated Acute-Long Term Care facility that has 13 acute care beds and 54 Long Term Care beds. Services provided here are Home Care, Lab and X-Ray, Emergency Room, Occupational/Physical Therapies, Dietician, Diabetic Educator, Adult and Youth Counsellors, Palliative Care nurse, Long Term Care, Emergency Medical Services, and Public Health."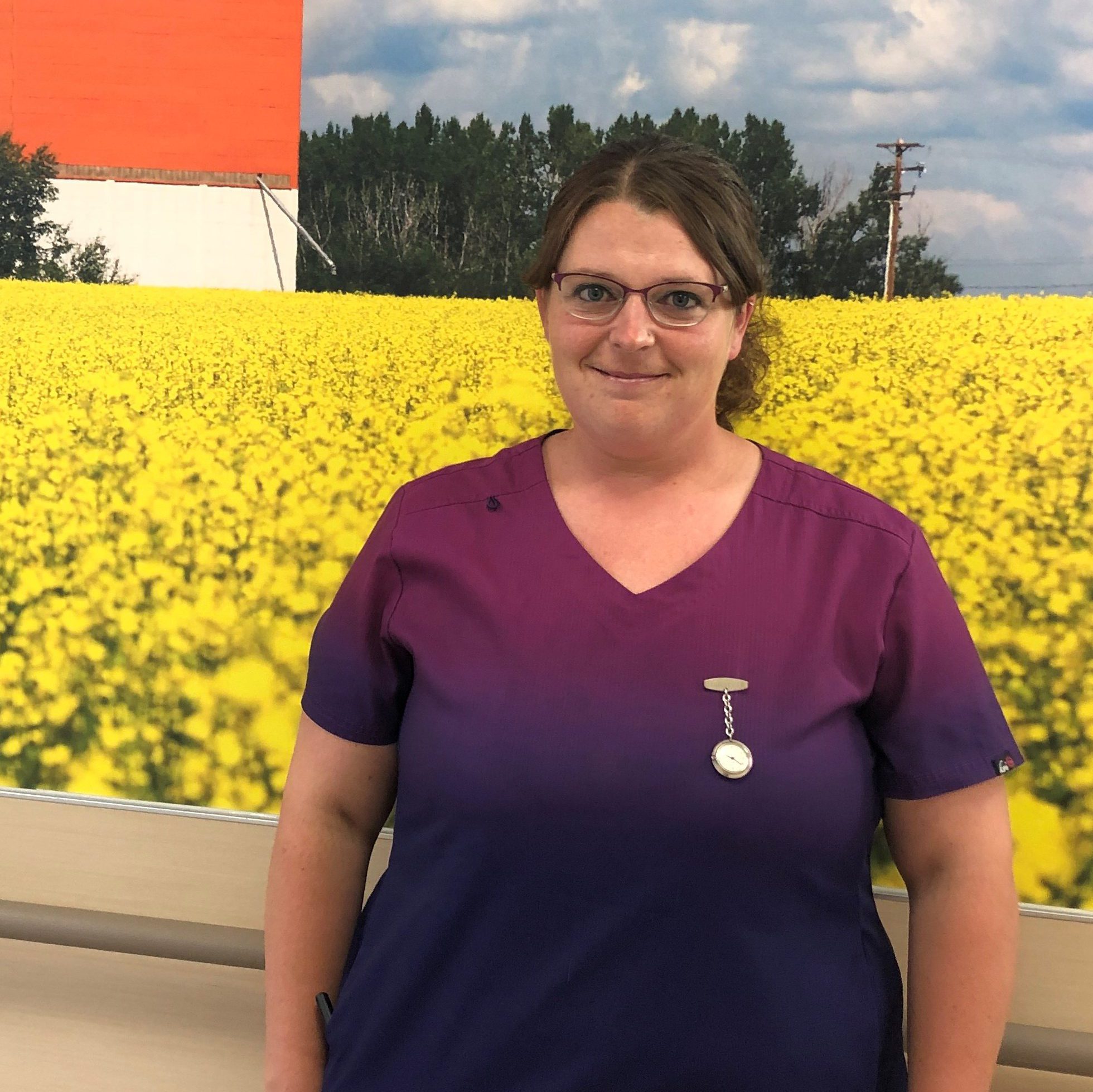 Why do you enjoy working at the Biggar and District Health Center?
"I enjoy working in the rural facility because it allows allows a broader scope of practice experience. For example, providing care to pediatric through geriatric patients in the Emergency room or as inpatients. Long Term Care nursing builds independence and enhances critical thinking from shift to shift. Responsibilities are shared among all members of the multi-disciplinary team in the residents' circle of care. We are fortunate to currently have four physicians to provide services for out of town and patients in the surrounding communities. In addition, our Long Term Care was built new in 2015 and became integrated with acute care."
What do you love about living in Biggar?
"I come from a farming background and still actively farm today so my love for living in a rural community comes naturally. Biggar provides a slower pace of life compared to urban centres which I prefer. Our community also has a variety of services that you need for everyday life and if you need to go to Saskatoon for anything, it is only an hour away. Biggar is also currently planning a revitalization project that is enhancing the community's services and quality of life. It's awesome to see your community change over time and seeing the positive impacts on the community."
Tell us more about your career pathway. Did you work in other facilities throughout Saskatchewan or in another province?
"I began my career 15 years ago working in home care as a Continuing Care Assistant. I was then hired into LTC, working casual in aide, laundry and housekeeping departments. I returned to take my Licensed Practical Nurse (LPN) 10 years ago. Each step of the way I have worked solely in Biggar and I wouldn't have it any other way!"
Do you have any advice for new grads looking to pursue a career in a northern or rural community?
"Choose a rural facility to work your final practicum in if able to. You will build independence, work with experienced staff in mentorship programs, and have endless learning opportunities. In rural facilities, we are able to build relationships sooner with our patients, residents, and families; largely due to the smaller numbers, we see at a time. This helps build trust with your patients when you take more quality time to provide better treatment and care. Finally, the broader scope of practice and variety of patients through the ER or inpatient units will help advance your career in the future. Choose a rural community as part of your career path, you will not regret it!"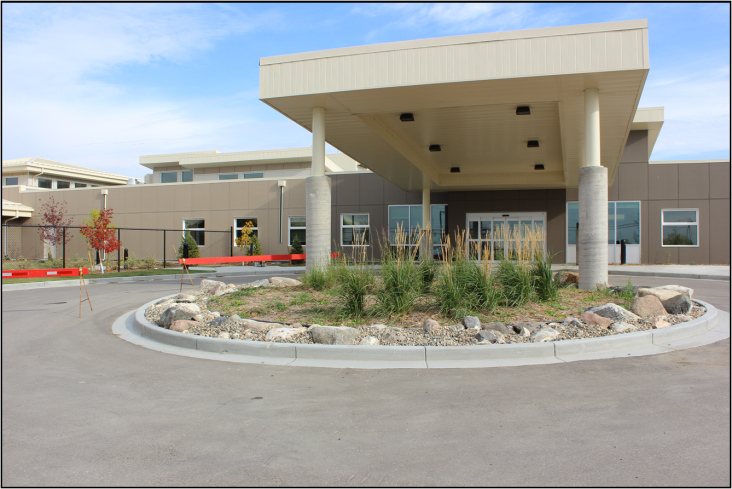 Join the healthcare team in Biggar

Check out current opportunities in Biggar:
• Registered Nurse (multiple opportunities available)
• Licensed Practical Nurse
• Continuing Care Assistant
• Human Resources Business Partner
Relocation and recruitment incentives may be available based on position!
Originally published on May 20th, 2022