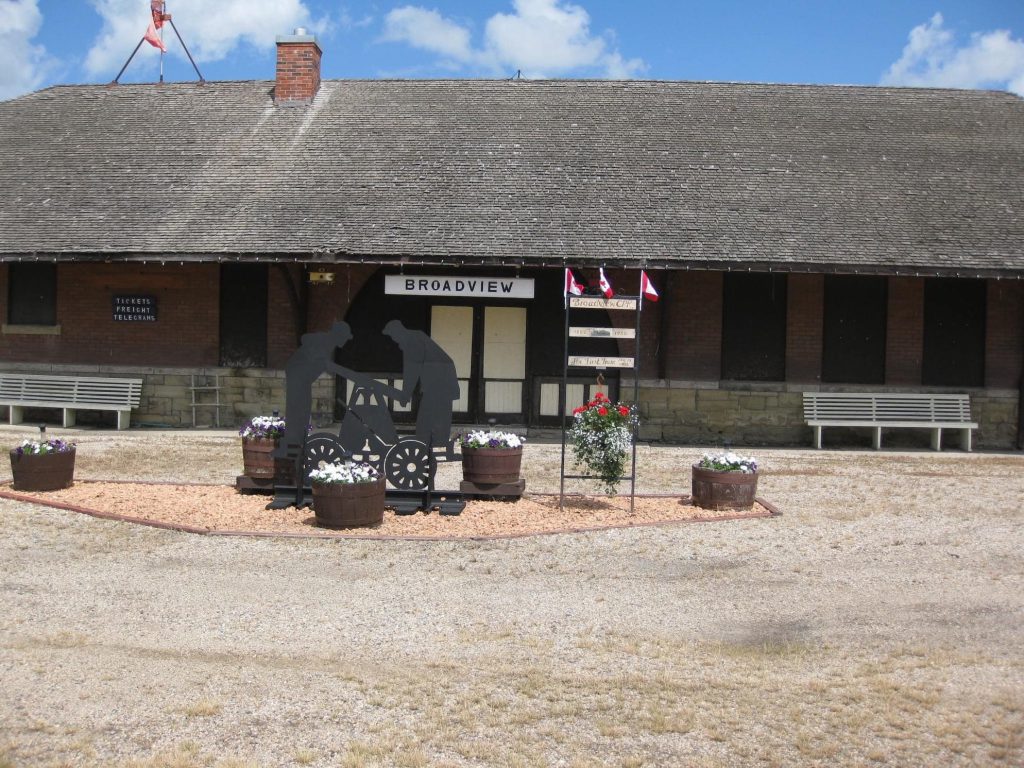 Broadview Community Spotlight
Welcome to the small prairie town of Broadview, which is home to approximately 550 people. Located on the Trans-Canada Highway, Broadview receives high amounts of traffic from travelers year round and offers a variety of services to cover your everyday needs and is a very affordable community to live in. The name Broadview comes from a vast "prairie view" that existed at the time before the town was established. Although the population of the town itself is smaller, Broadview has a strong connection with indigenous people and is located close to the Sakimay, Cowessess, Kahkewistahaw, and Ochapowace First Nations. These First Nations host several events including pow-wows that feature traditional costumes, singing and dancing by indigenous people across North America where all are welcome to attend!
For recreation, the community features several ball diamonds, a nine hole golf course, curling and skating rinks, a museum, full serviced campground, snow mobile trails, children's playgrounds and horseshoe pits. You can even join the official snow mobile club called the Broadview Snow Busters which has been a volunteer organization for over 32+ years. The community also offers Pickle Ball at the Broadview Court! Finally, the Qu'Appellee Valley is located 20 minutes north of Broadview and features amazing scenic landscapes, walking trails, lakes for water sports and even hang gliding!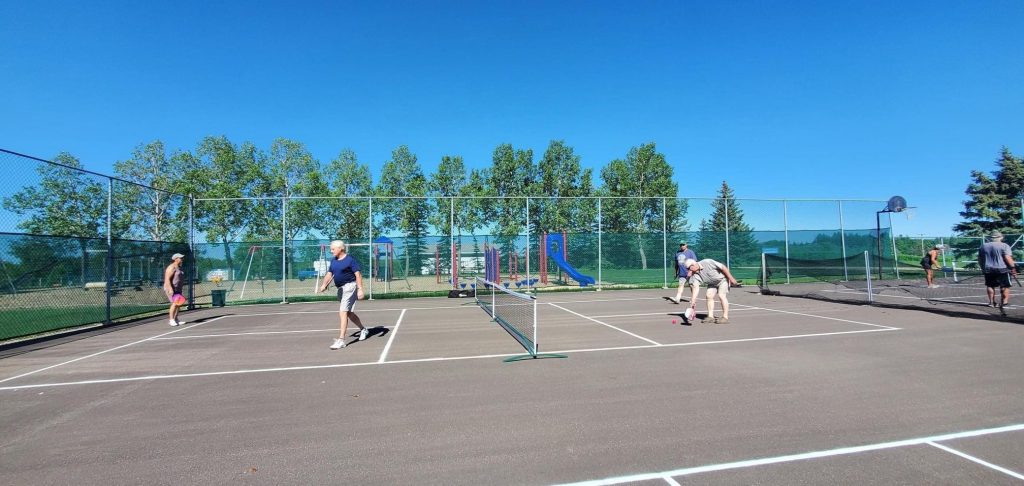 Two local perspectives
For local perspectives, Robin Giroux, Licensed Practical Nurse (LPN) and Brandon Fairhead, Combined Laboratory & X-ray Technologist (CLXT), were interviewed to share their experiences working and living in Broadview. Below are their responses.
Robin Giroux, LPN & Brandon Fairhead, CLXT
"I work in long-term care at the Broadview Centennial Lodge. Broadview Centennial Lodge provides long-term care services and has 35 beds for patients.."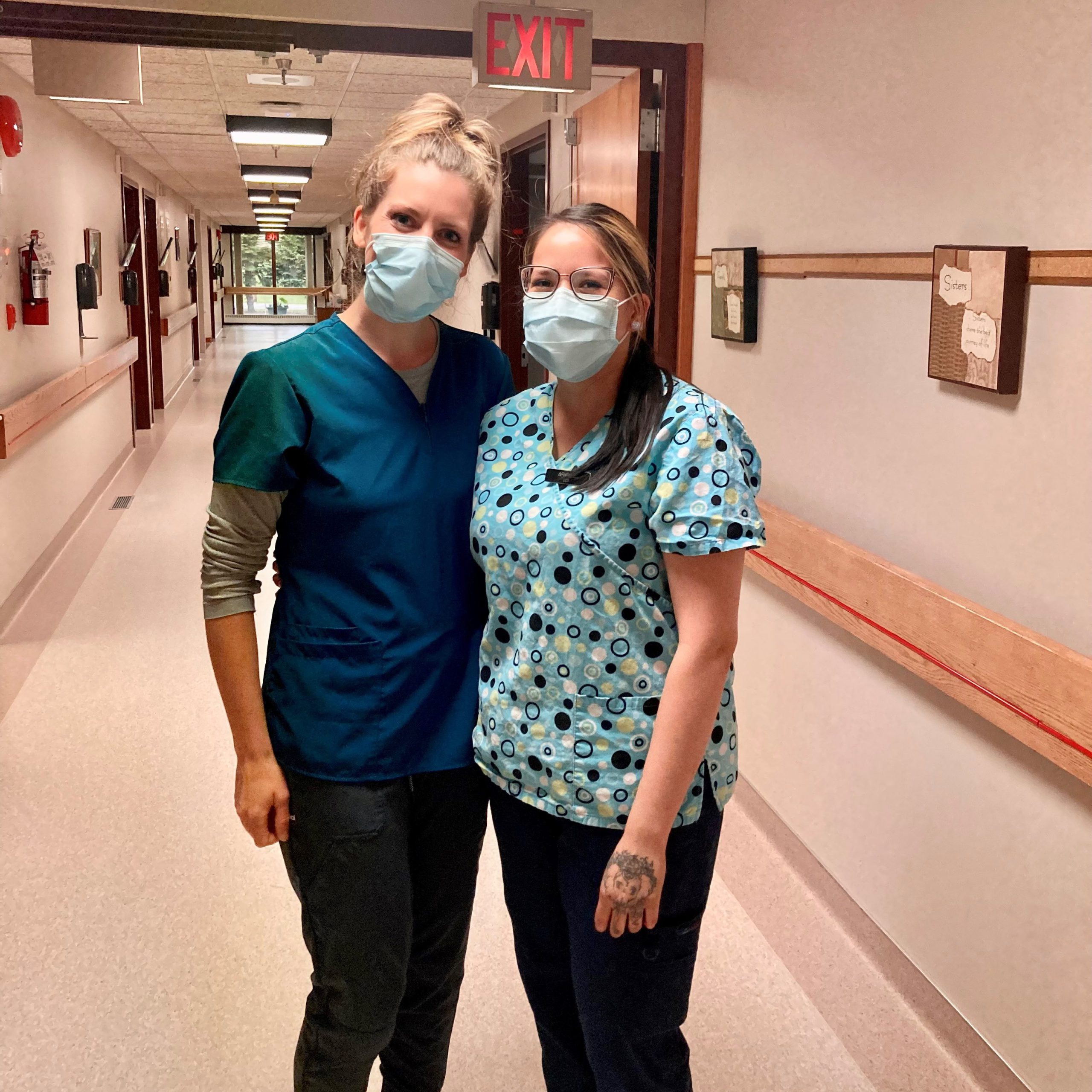 I work at Broadview Union Hospital and I provide diagnostic Lab and X-Ray services. Broadview Union Hospital offers Acute Care, Lab Diagnostic Services, X-Ray services and Emergency Care."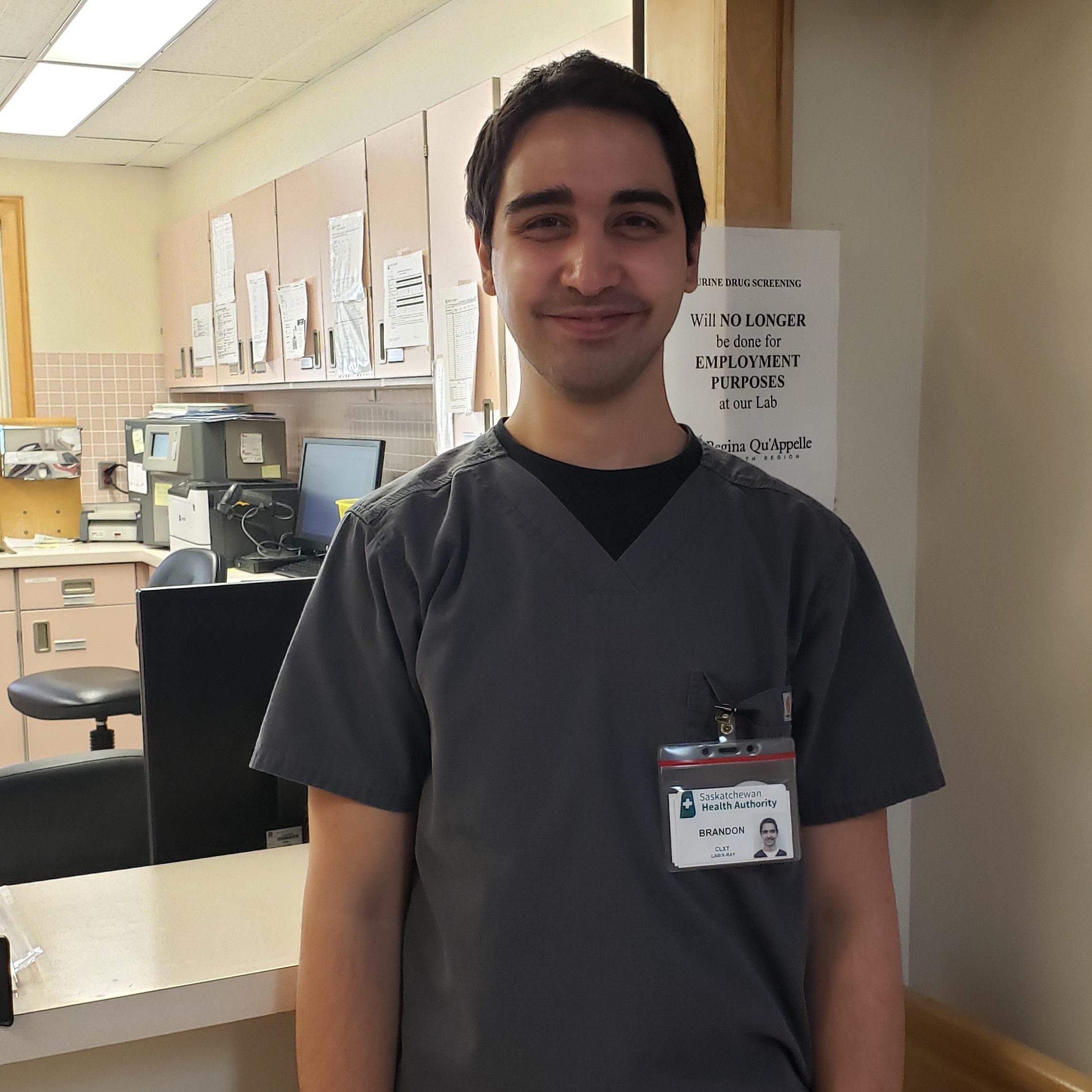 Why do you enjoy working in Broadview?
Robin – "I like working in Broadview Centennial Lodge because my Grandmother lives here, so I get to see her every day!"
Brandon – "I enjoy working at the hospital because of the friendly staff here and I also get to use my full scope of practice here which is the one of the biggest perks."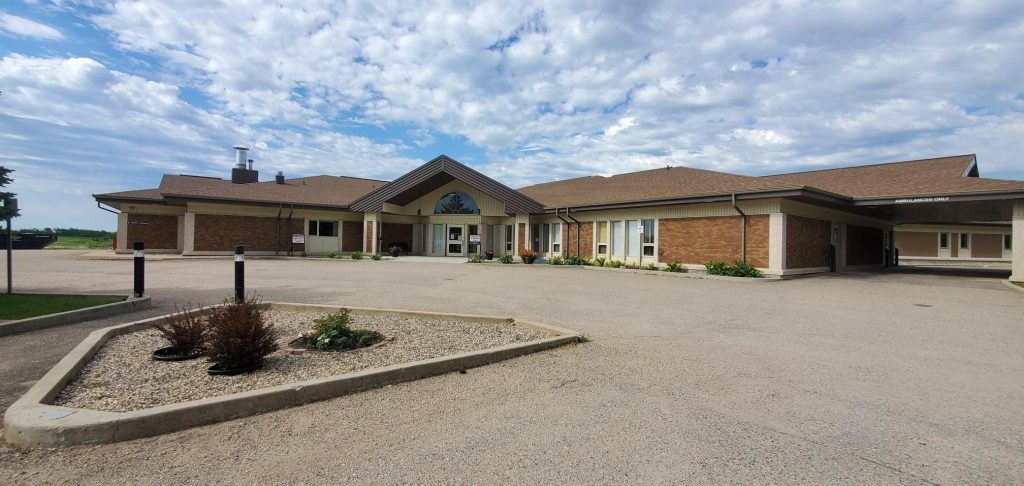 What do you love about living in Broadview?
Robin – "I actually don't live right in Broadview. I live in Whitewood which is 15 minutes away. Each town provides a strong sense of community and being able to work in one and live in the other allows me to experience what both communities have to offer."
Brandon – "I grew up in a small town similar to Broadview so it makes me feel close to home. I also love getting to know the community of people here and raising my family in this vibrant and safe community."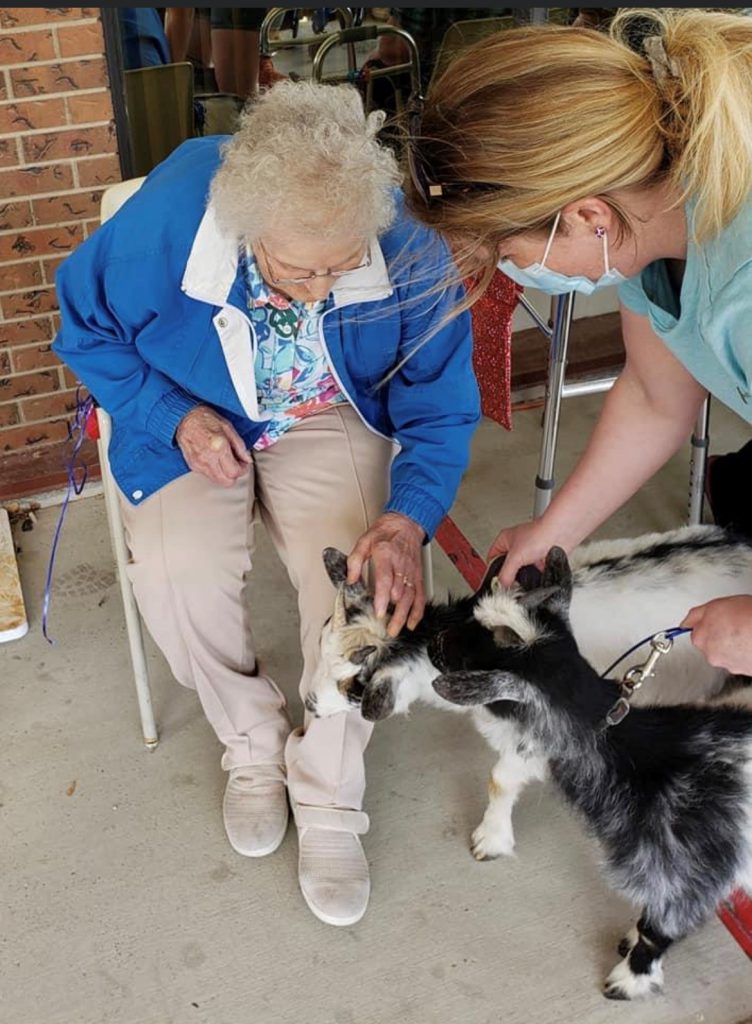 Tell us more about your career pathway. Did you work in other facilities throughout Saskatchewan or in another province?
Robin – "I have previously worked at Wascana Rehabilitation Centre in Regina before moving out to rural Saskatchewan nine years ago. I have worked a few other casual positions within the area. Broadview long-term care has been the longest part of my career (no pun intended)."
Brandon – "This is my first job as a CLXT. Before becoming a CLXT, I was an accountant. I decided that I wanted to help others and work with my hands more and becoming a CLXT checked all those boxes. I look forward to my future following this career path as starting my career off in rural has been very rewarding."
Do you have any advice for new grads looking to pursue a career in a northern or rural community?
Robin – "As a charge nurse in a rural long-term care facility you learn a lot, and have to figure out a lot on your own and lean on your team for support. We are a close group that works together and it is very fulfilling to have them like a second family to lean on if you have questions or need additional support. Being a new grad can be intimidating, but the support you receive from a rural team like ours can get you up to speed quickly. You will not regret coming to Broadview or any other rural community to start your career!"
Brandon – "Rural communities allow you to use all of the skills that we are trained for as a CLXT and some even offer recruitment incentives such as Broadview. Small towns such as Broadview offer cheaper housing as well. Overall Broadview offers a full scope of practice experience which you won't get working in Regina or Saskatoon and it is the best way to start and continue your career in."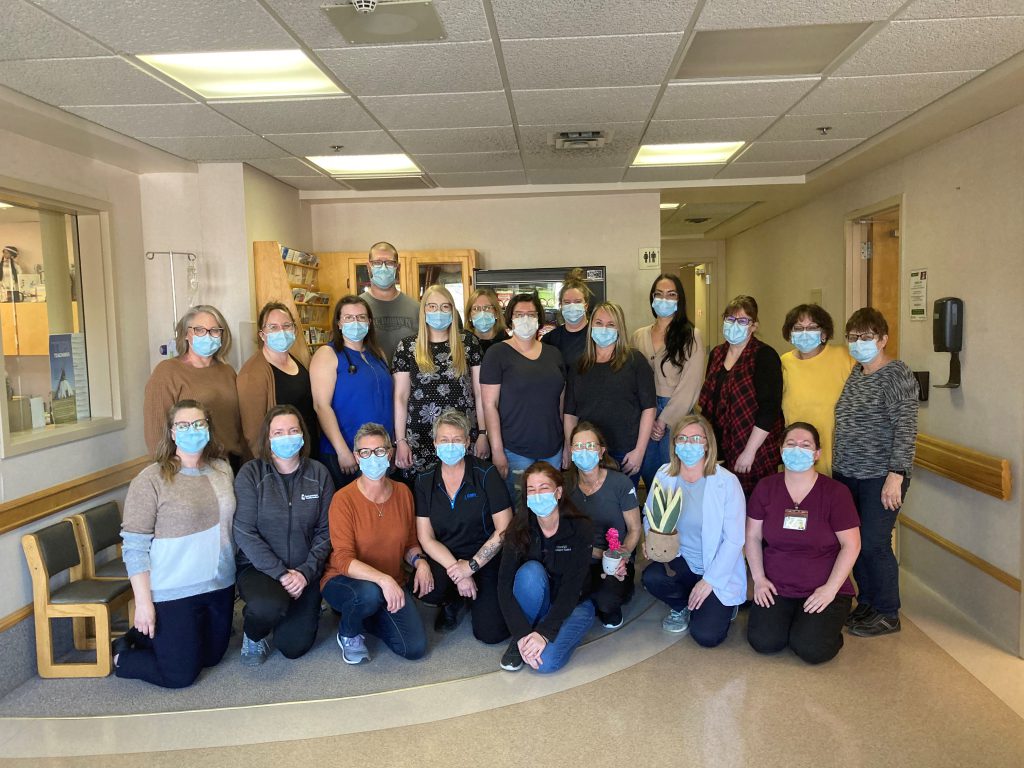 Join the healthcare team in Broadview
Check out current opportunities in Broadview:
Relocation and recruitment incentives may available based on position!
Originally published June 30th, 2022