Ready to advance your nursing career?
The province of Saskatchewan is expanding Intensive Care Unit (ICU) bed capacity from 79 to 90 by June 2022 with a long-term goal of achieving 110 total beds. With the expansion of ICU beds in the province, Registered Nurses have a huge opportunity to advance their career with critical care nursing training from Saskatchewan Polytechnic.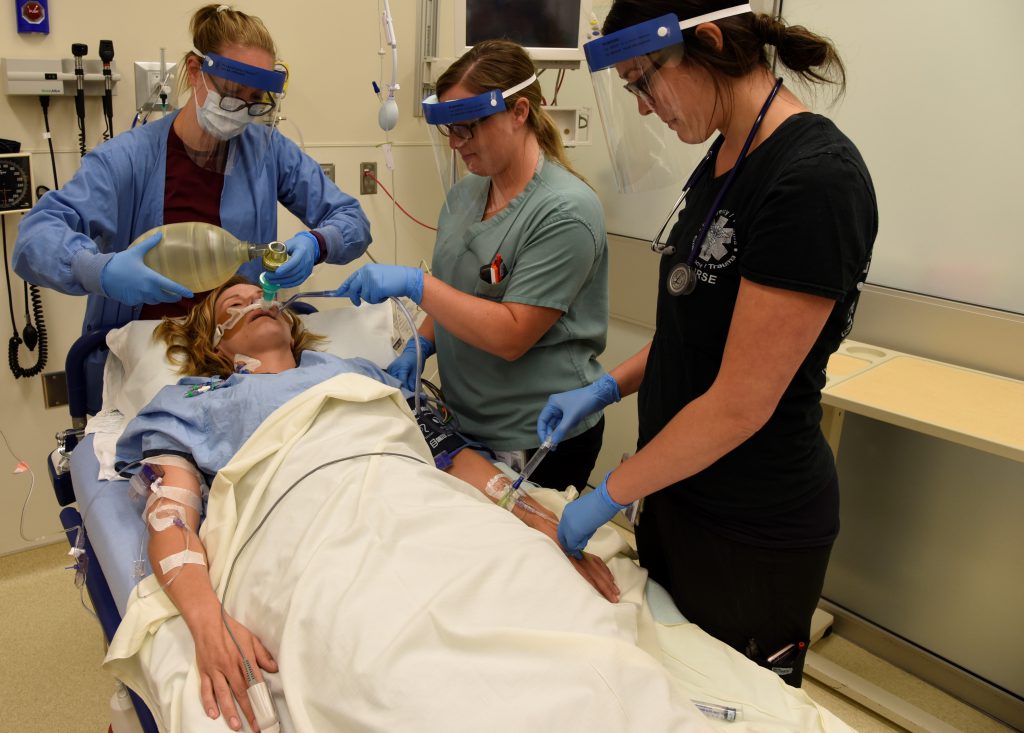 Critical Care Nursing Advanced Certificate
This 11 week course is open to Registered Nurses who are registered with the College of Registered Nurses of Saskatchewan and will prepare you to work in the ICU setting, caring for patients with complex multi-system health issues. Working in an ICU is a highly rewarding career that will allow you to play a major role in a critically ill or injured patient's recovery; work with various other medical professionals as part of an interdisciplinary team; and work with state of the art medical technology.
If you thrive in a high-intensity environment and are interested in expanding your education and knowledge base, this program may be for you! The program is delivered through a blend of distance education and hands-on labs and clinical practicum experiences directly in our ICUs. A variety of opportunities exist that could fit with your ideal work-life balance – from part time to full time!
The next program intake is June 20, 2022 with another intake at the end of August 2022.

Saskatchewan Health Authority (SHA) employees looking to take the course may qualify to have wages, tuition, books and application fees sponsored. To learn more about applying for sponsorship in your Area, please email humanresources@saskhealthauthority.ca.
Are you already a Critical Care Nurse with ICU experience?
Send an email to humanresources@saskhealthauthority.ca with your resume to express your interest on ICU nurse opportunities and a member of the team will reach out to you regarding next steps.