La Ronge Community Spotlight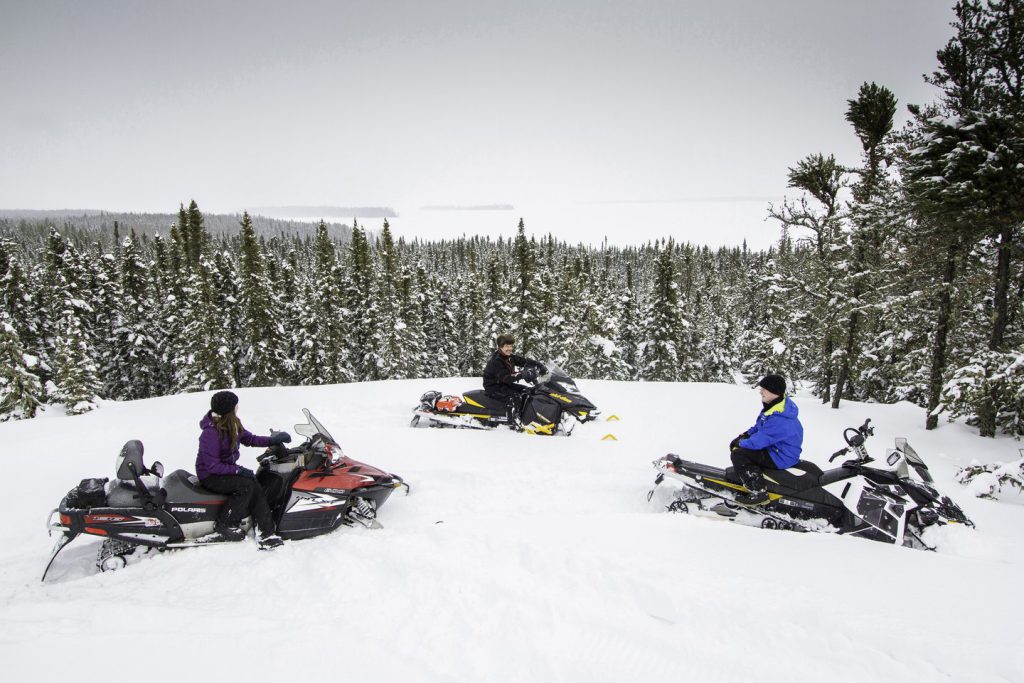 The Town of La Ronge is located 380 km north of Saskatoon and is home to approximately 2,700 people. La Ronge is the largest full-service community in Northern Saskatchewan and is surrounded by beautiful lakes and the Boreal Forest. Check out the video below for some amazing footage of La Ronge created by KCDC Media.
Cayla Courage, Registered Nurse (RN)
"I work out of the La Ronge Health Centre which consists of Acute care, Emergency, Short Stay (which provides overnight accommodations for patients waiting on transportation home), Mental Health and Addictions, Labour and Delivery, Pediatrics, Public Health Services, and Long Term Care."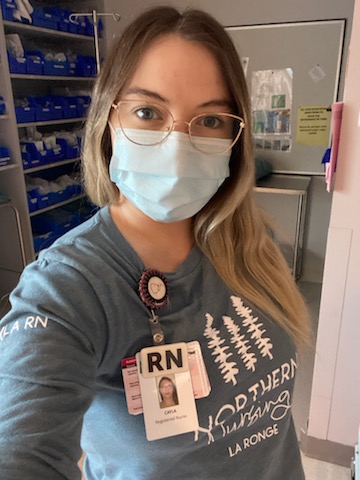 Why do you enjoy working in the La Ronge Health Centre?
"Working in La Ronge provides a broader scope of practice for any health care professional as you are exposed to variety of different patients and patient situations. As an RN, keeping up my skills is a huge perk of La Ronge and other rural/northen health centres compared to larger urban centres where you typically work in a specialized unit. I do everything in La Ronge and in some cases can be the only RN available to provide care. Situations like this may seem intimidating but they have helped me become a better nurse.For example, a challenge of working in La Ronge is that we are 2.5 hours away from a major health care centre and weather is a huge factor when transporting patients by air or ambulance. Delays happen so you build on critical thinking skills due situations like this in order provide the best care as possible for your patients. I am also really close with my coworkers as they care about me personally and professionally. As a grad nurse, I asked questions to physicians and other members of the healthcare team and they were always willing to help. There is no power trip, everyone supports one another and everyone is on the same page."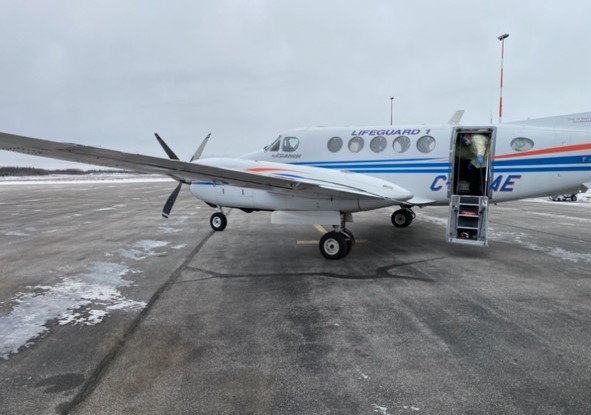 What do you love about living in La Ronge?
"The sense of community is what really makes La Ronge stand out. Everybody knows each other and supports one another. Services are also really close to one another and your friends all live nearby. As I mentioned before, I am close to my coworkers and we hangout a lot together. La Ronge has amazing outdoor trails and in the winter, I take my dogs across frozen lakes to little islands as part of Lac La Ronge. The opportunities to enjoy the outdoors in La Ronge are amazing especially if you enjoy fishing and other water sports. As a bonus, parking is free and my commute to work is extremely short. La Ronge is really convenient that way!"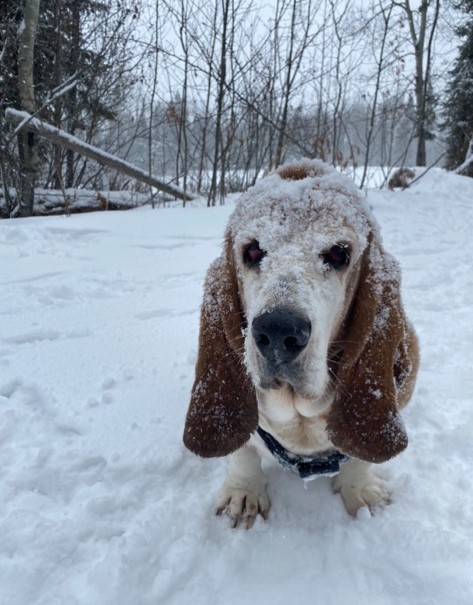 Do you have any advice for new grads looking to pursue a career in a northern or rural community?
"I recommend any healthcare professional to look into working in a rural or northern community at some point in their career. The skills you develop will help advance your career immensely. Rural or northern experience also looks really good on your resume and can gain you an edge in applying for jobs in Saskatchewan. There are some financial benefits to such as retention incentives that add some extra money in your pocket which is a nice perk when starting to build your life. Its also cheaper to live in smaller communities compared to the cities which is great for saving money. I also have a lot of opportunities for overtime shifts which are harder for new nurses to get in bigger centres. I highly recommend a nursing career in a rural or northern community given my experience in La Ronge!"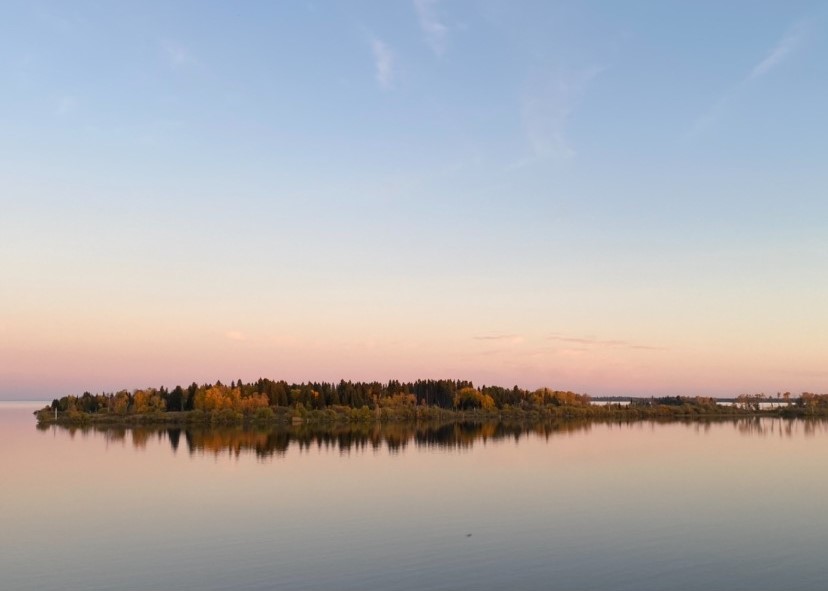 Join the healthcare team in La Ronge
Check out current opportunities in La Ronge:
Relocation and recruitment incentives may available based on position!
Originally published March 25th, 2022